The Anatomy of an Advertising Agency
Now that I'm in advertising, I find this especially funny.
Especially serenebeach.jpg and Shaking the mouse while photoshop crashes. :D
Happy Deevapali!
Here's an recycled Deepavali art did last year because I can.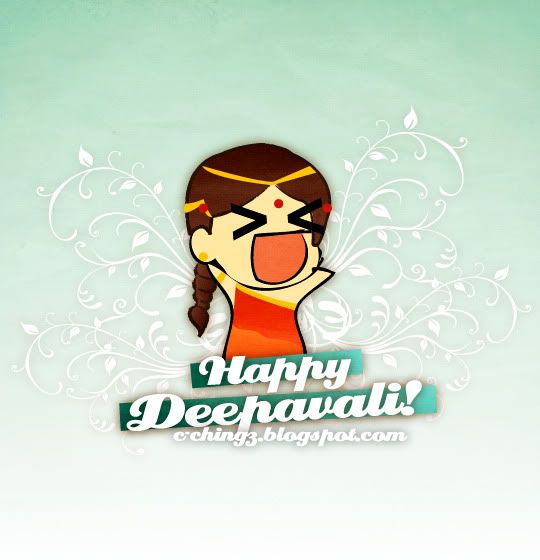 Updated two posts in a day. I am this bored. Perhaps being in the office is better.