Nasi Ganja, Yong Suan Coffee Shop
One of the most famous, famous, famous super famous famous food place in Ipoh is this place!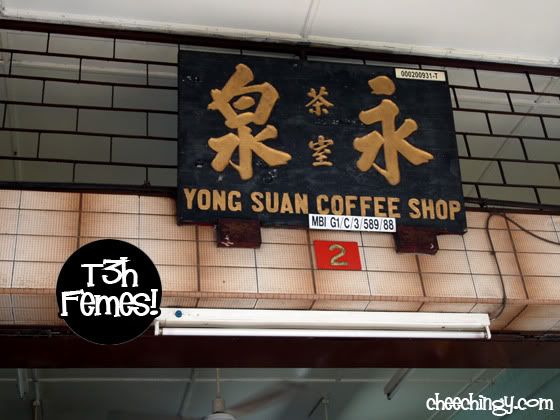 Yong Suan Coffee Shop at Jalan Yang Kalsom which serves Nasi Ganja. Ganja means marijuana :X, and it is a term because people keep coming back for more due to... I'm not very sure because it felt normal to me. :D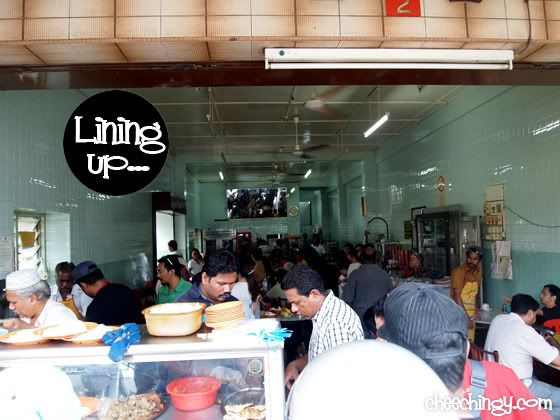 My family and I reached around 2pm+ and there are still people waiting and eating, and the seller never once rested due to the incoming crowd.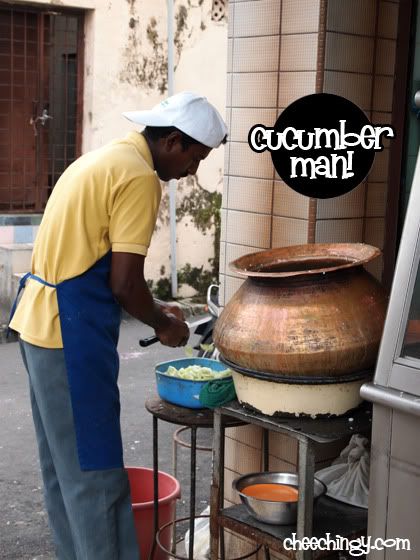 This is the awesome cucumber man! He can cut the cucumbers without looking!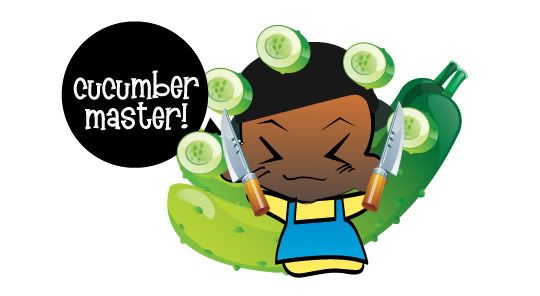 He's the cucumber master!!!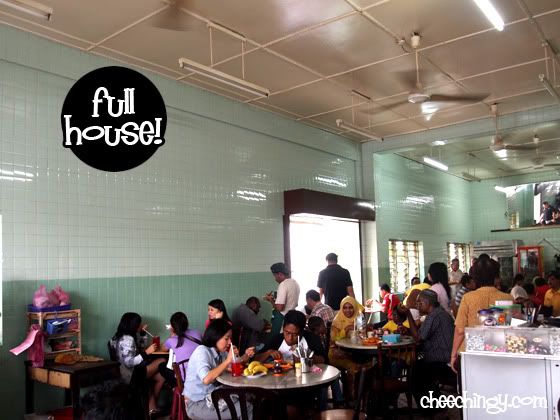 Anyway, it was full house, and I think it is full house everyday, people were flocking in and out, taking away, eating on spot, and one thing that I realized is that all different races were there. :3 Connected by this Nasi Ganja. 1 Malaysia *cough*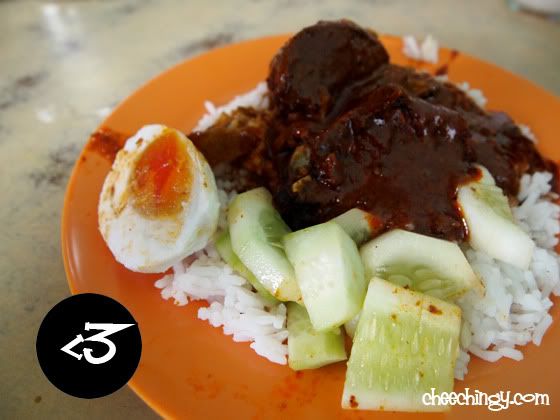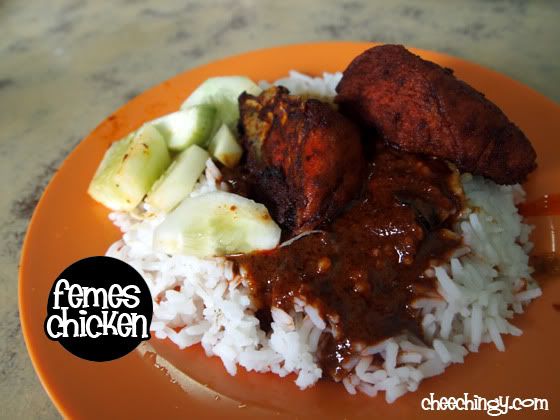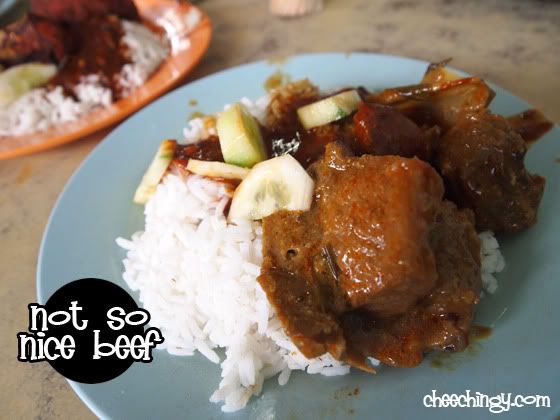 The portion is just nice, the spiciness is there, although the fried chicken are the one that is worth ordering. And they did not give us their famous sambal look-a-like paste! :( But nevertheless, Indian food after 5 months of absence is divine. :D

Address:
Yong Suan Coffee Shop
2, Jalan Yang Kalsom,
30250 Ipoh, Perak

It is opened from 9am to 7pm daily. :)