I'm On My Way Back to Malaysia!
This is a scheduled post as I believe I'm on my way home to Malaysia now!!!!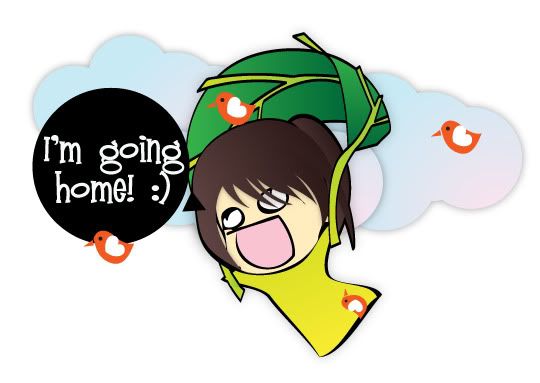 See you guys in Malaysia! :D
If you were me, which food will you attack first upon touch down? :D For me it will be Century Egg Porridgeeeeeeee!! I asked my mom to bring me something from Ipoh when she's fetching me from LCCT, and told her to keep it as a secret so I would be surprised! :P Hopefully she remembers though.
*Crosses fingers*
WTF MY MOM THOUGHT I'M REACHING TOMORROWWWW!!! T____________T NOW STUCK IN STARBUCKS WHICH IS SUPER WARM AND STUFFY!!!!

T_______________________________T
And oh, I'm back! :3