TEDxCanberra 2010
When I got to know about TedxCanberra several months ago when I will still back in Malaysia, I was elated! :) I was going to pursue my degree in Canberra this year and it was an opportunity not to be missed. I think my life studying in University of Canberra and being in Canberra just got better. :D



TedxCanberra 2010: Thinking Way Beyond
This year, it is held in the National Library, and there would be TedxCanberra 2011! (Yay!) I've always been watching Ted talks in ted.com and everytime I watches them, I feel that I could do something as well.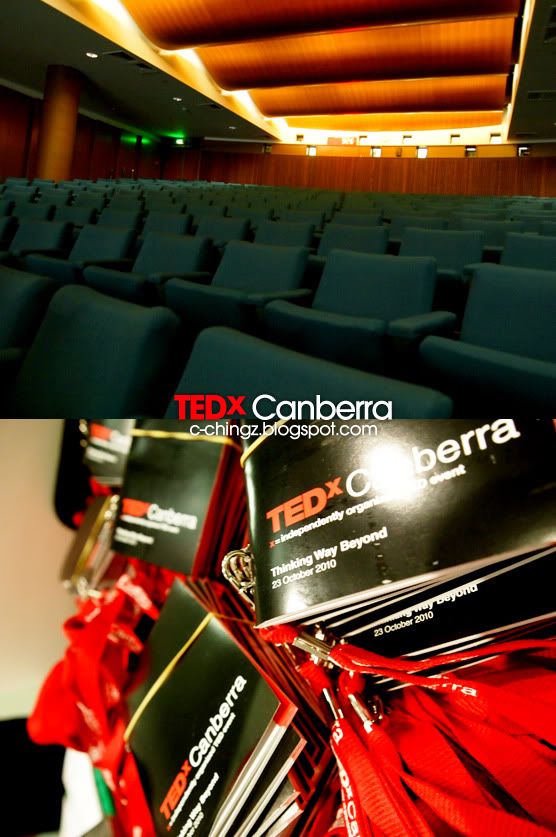 The briefing was a day before the awesome day, and boy, was I excited. The empty hall and the preparations made me wonder what new things would I learn the next day, as a crew and as a learner. I was really impressed on how a small team of people pulling such a meaningful event together.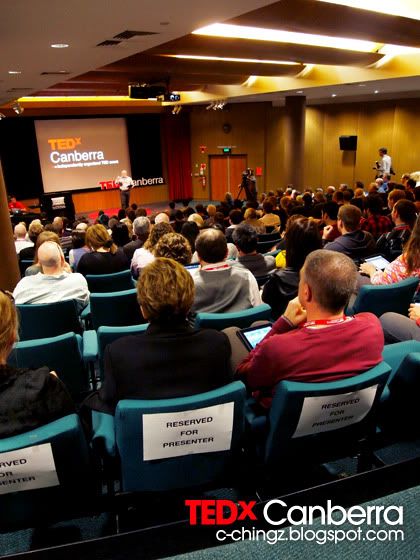 That's Steve (@trib), the main person that brought Ted to Canberra, who is also the host for the day! :)
Few things that I learned from the speakers that really inspired me:

"Remove the word 'commit' when it comes to suicide" - Dawn O' Neil
Instead say refer it to 'taking one's life', or 'the act of suicide'. Suicide is not a sin, it is a problem that should eradicated.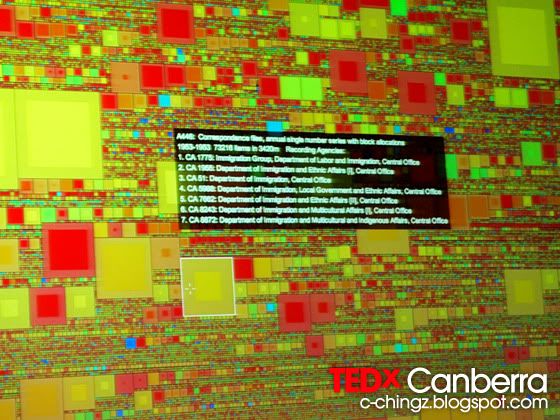 "Show Everything" - Mitchell Whitelaw
Data visualization! This really made me go WOW. How archives of history can be presented in such a way where you organize and connect everything. I am really interested in designing, and this is one aspect that I've never done before. *Still O_O now :D) Can I stalk Mitchell in UC? :D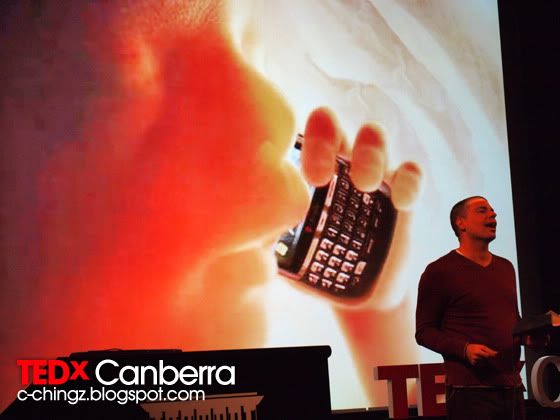 "Technology has caused a mother to lose her maternal instincts" - Mark Pesce
He talked about how people these days are too immersed with technology till we are oblivious to the surrounding. All we do everyday is just looking down at that multi tasking gadget which can practically do everything. He shared a story which ended on how his friend's fiancée passed away and it really gave me a lump on my throat. When he passed away, news spread quickly, and words of comfort begin pouring in.
I experienced this myself, when both of my friends got married, it spread like wildfire on Facebook, almost every friends and acquaintances know that they are getting married.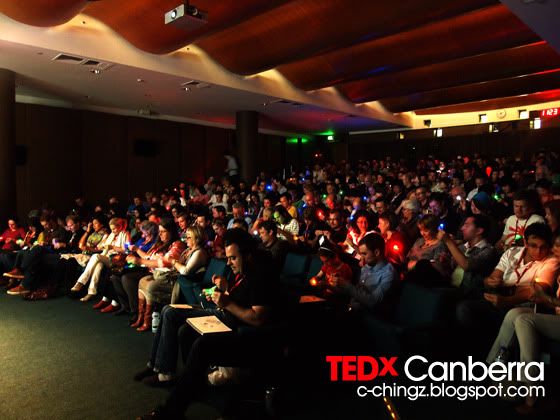 "August 21, 2010 was the day we had used the resources the earth can produce in a year" - Kristin Alford
August 21st was 'Earth Overshoot Day' and we need to explore multiple ideas in objects that will be beneficial. LED lights are given to everyone before her talk, a very nice touch. Such a small object could bring sustainability to the earth, why not we go out and explore what we can do for Earth instead?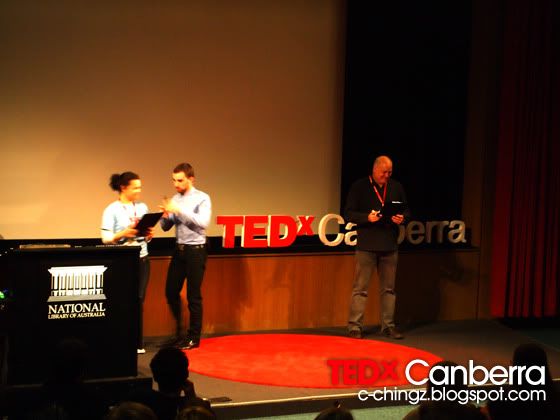 "Asking a magician to reveal his tricks is like dissecting a frog" - Simon Taylor
I saw Mr Simon Taylor's rehearsal the day before as well, and was equally impressed on the second day. How he manipulate the audience to do something was simply amazing. Human minds (Especially mine) are easily manipulated if you understand enough on this complicated piece of humans. I can't wait till the video is up so I could share with you guys, it is literally mind-blowing :)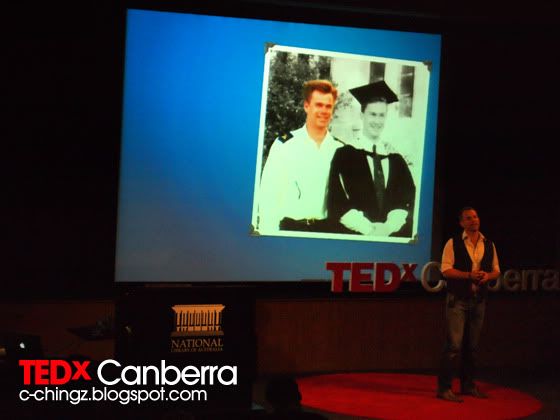 "Our memory works in the same way - filling gaps between snippets" - Ash Donaldson
Every speaker was equally good, like Ash who talks on how the mind could trick us, and we believe on things that are probably not right.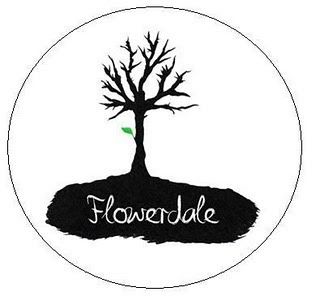 And Pete Williams who supported Flowerdale the town was destroyed by bush fire via social media. The people have Flowerdale have not even heard of Wikipedia and through creativity in using social media, it was rebuild with so many coverage and help from others.
What about Sunny Forsyth?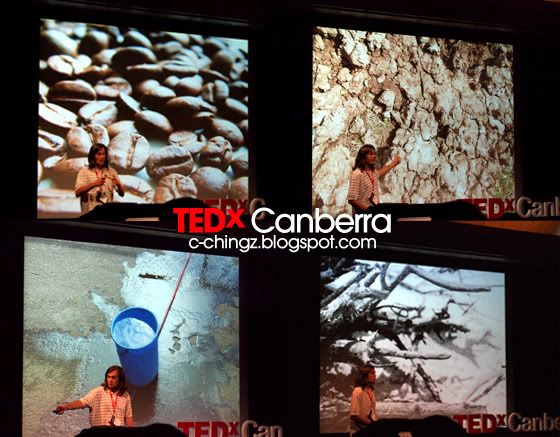 He is behind Abundant Water to provide clean water to save people who have no access to them. Absolutely extraordinary.
You could make clean water with just these:
Something so easy and free to provide clean water to the world, why not?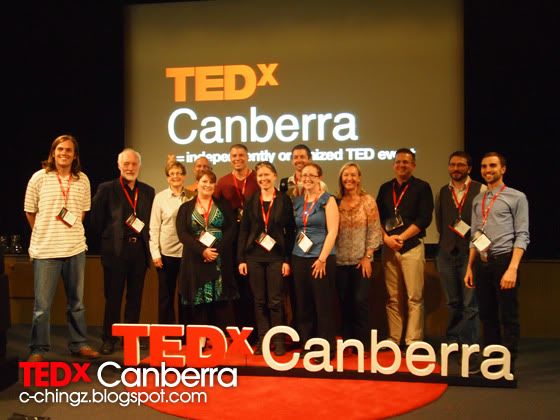 All the awesome speakers for that day
There are so many quality talks and it will be uploaded to Tedx YouTube channel in a week or 2! Do look out for it :)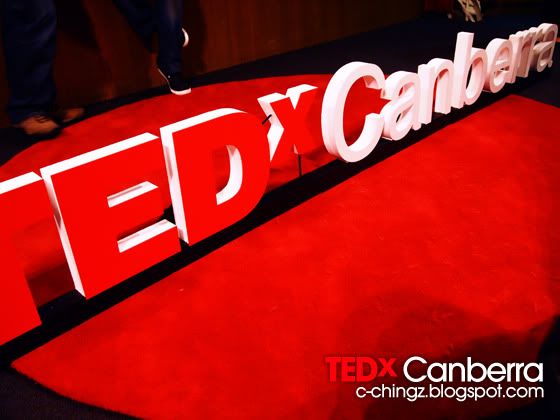 Not only did I learned from every speakers, I learned from the organizers themselves, how a group of passionate people can get together, work together, and solve problems. Sure there were a few hiccups here and there, but the audiences and speakers were open enough to just laugh and focused on what's most important.
This is really different back home, where a tiniest mistake can result in instant dissatisfaction, which is something we need to change.
Follow the speakers for TedxCanberra 2010 here, and the crew here. :)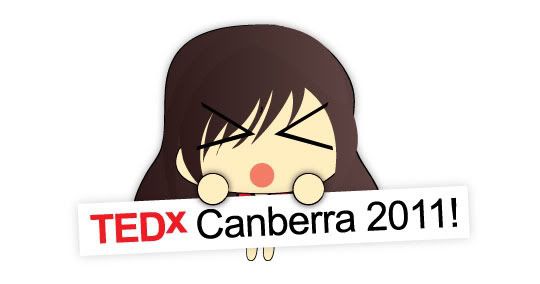 I feel like I need to engage myself more with these kind of works, to get inspiration and inspire people as well. :)