Scotch Restaurant & Pub
Scotch Restaurant & Pub is one of the longest coffee house in Ipoh Garden South. It's tradition goes back to 20 years ago, and I still remember coming here when I was still in primary school with my family on Sundays for its set lunch!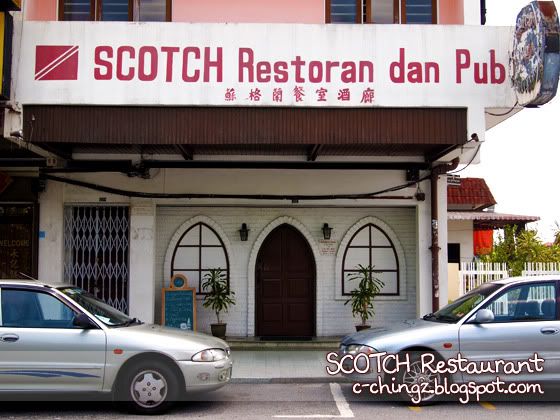 A quiet little shop at the corner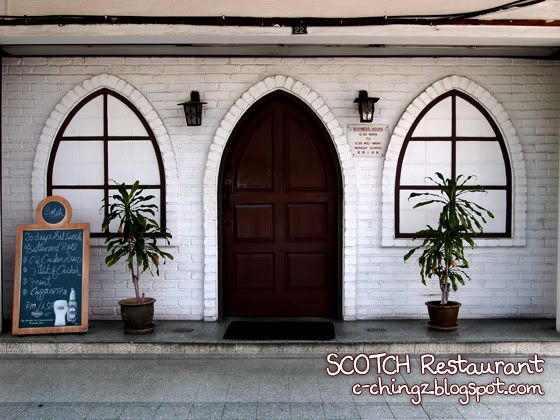 However the price of the set lunches shot up to RM11.50 for a set lunch, but I guess it is still worth it! :)
One of the distinctive features that did not change is the dimmed environment in the restaurant itself, which makes dining different from the rest of the western restaurants.
So what does the set lunch for Sunday comprise of?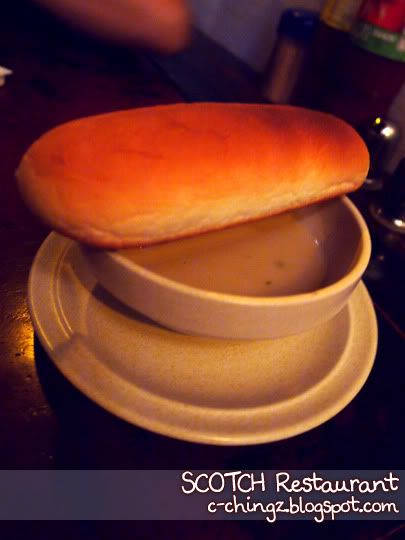 Starters:
Mushroom soup with its bread! Dip the bread into the soup and nom! :D It's gastronomic I tell you!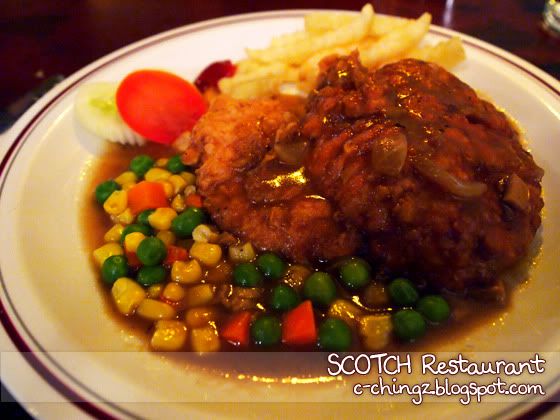 Main Course:
Chicken chop, with crinkle cut fries, mixed vegetables and loads and loads of gravy! Just how I like my chicken chop to be. Mushroom gravy all over it! :D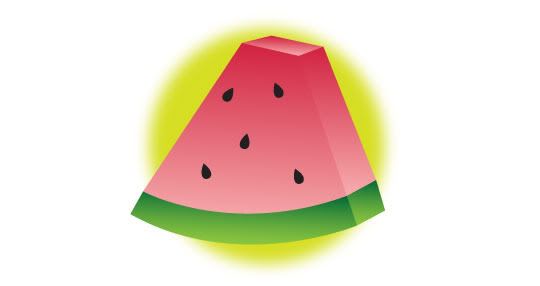 Dessert:
Watermelon! So far, they only serve watermelons on Sundays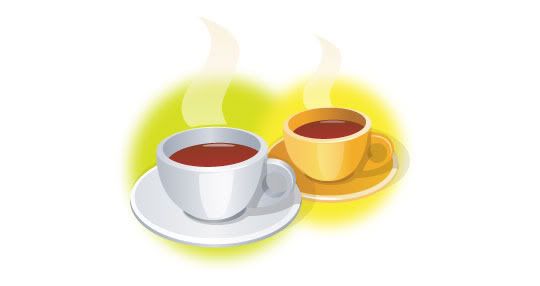 Drink:
Coffee or Tea of your choice, although it's just a small cup
It's very hard to find classic style of western food already these days, and I'm super glad that Scotch is still around! I hope it'll be around when I grow even older so that I can bring my parents there instead! :D
So if you are travelling to Malaysia, specifically to Ipoh, a quiet little town on the north that is filled with food, do drop by at Scotch! :D
Om nom nom nom nom nom! :D
Scotch Restaurant & Pub
Address: