Rubees!
Rubees!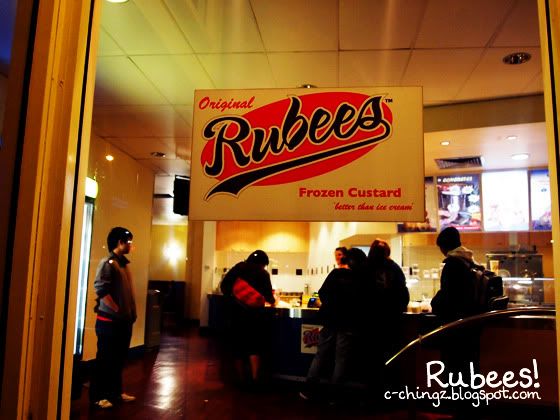 Rubees is a locally owned, wholly Australian dessert outlet that specialises in the world's best frozen dessert: Frozen Custard! This frozen blend of all natural, delicious products creates a mouth-watering, creamy dessert that is just as healthy as it is tasty.
(Shamefully copied from their website kekeke)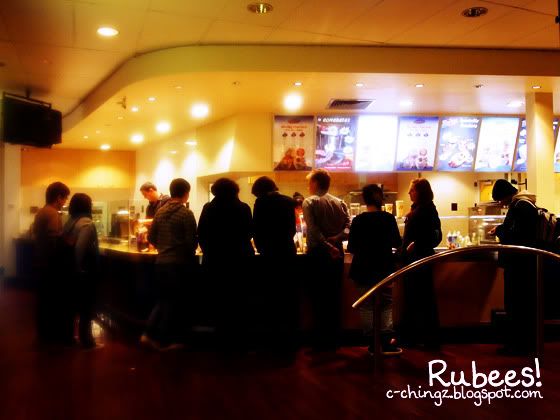 Anyways, it is one of Canberra's locally owned store, and is patronized by a lot of people everyday.
So how do you order here?
First, you choose your size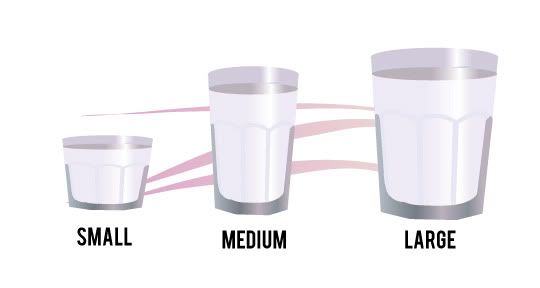 I took Medium because I was greedy! >D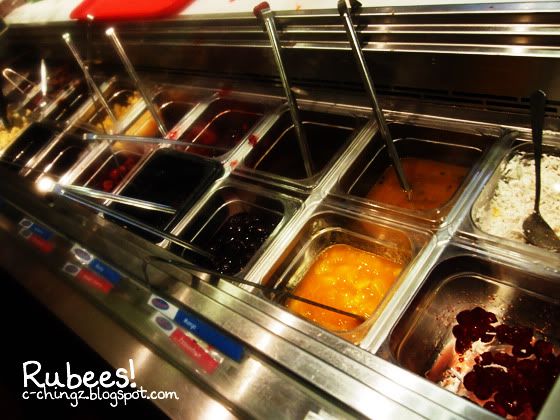 Then you choose two classic flavors, which ranges from Hot Chocolate Fudge to Coconut.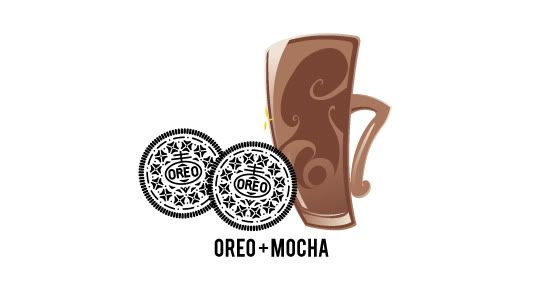 I took Mocha + Oreo. You have to pay more Premium flavors such as Strawberries etc etc.
I did not because I was stingy! >D
Then you pay and leave your name, and wait for your 'Concrete'. No idea why it is called 'Concrete'.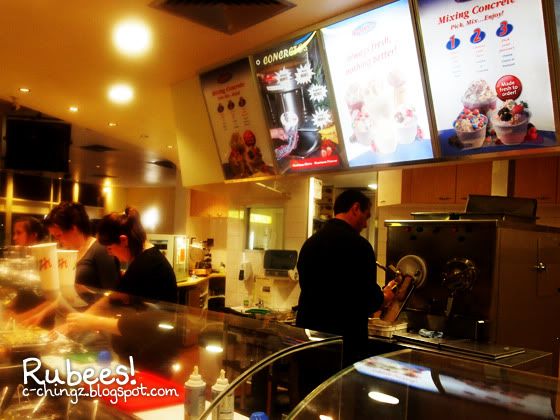 The dude here is making the frozen custard.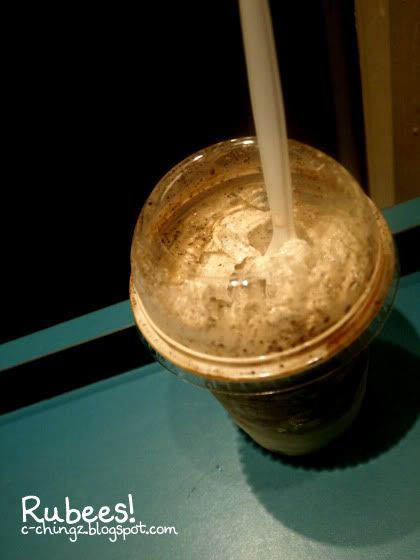 BEHOLD MY FIRST MOCHA + OREO FROZEN CUSTARD CONCRETE FROM RUBEES. OM NOM NOM NOM NOM NOM NOM NOM!!!!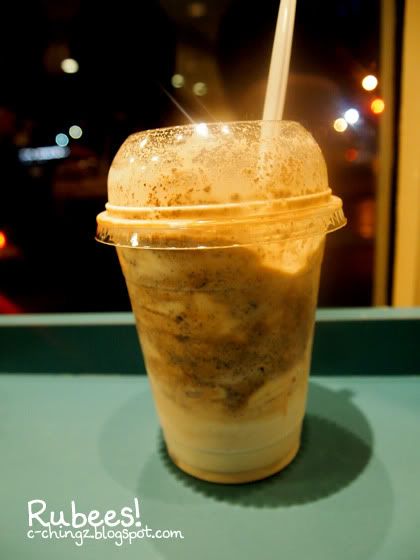 Look at the abundance of oreos and concretes :3 And fats :(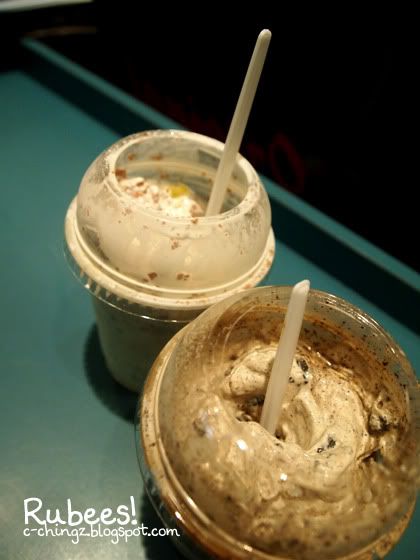 Top left: Flakes + Cookie Dough :3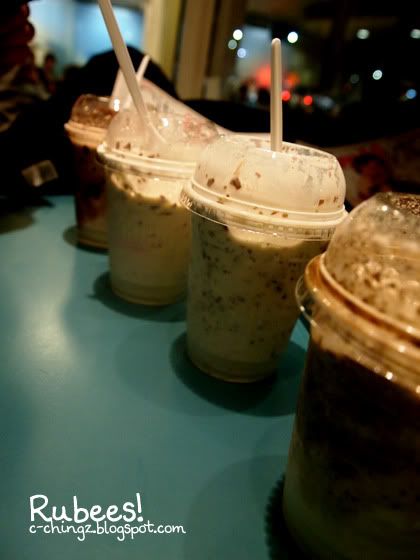 Our frozen custards! AUD6.50 for medium sized cup, full with sweetness and abundance of flavors.
Let's go Rubees if anyone of you comes to Canberra okay? :D