Meeting a Flasher
in a place called Dickson =______=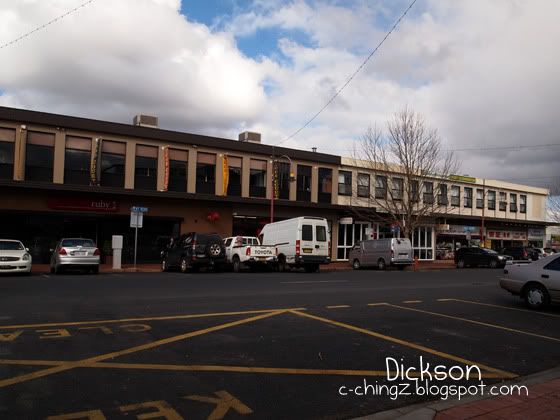 Hello! This is Dickson!
But before I talk about the flasher story, I would like to introduce Dickson, the home of all Asian groceries and Asian food! :D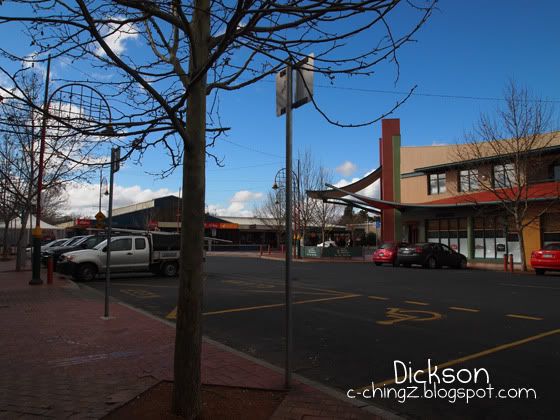 Yeah, there's lack of people in the streets of Canberra T_T
Anyway, my friends and I went this quaint little Vietnamese restaurant called Au Lac that sells only vegetarian dishes.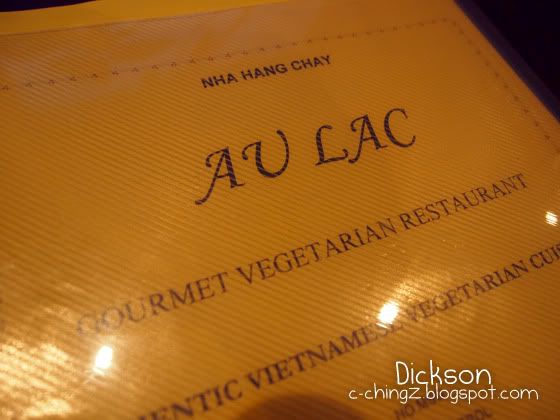 And boy, the food is good! :D I keep forgetting that's it's a vegetarian restaurant.
Cynthia's Vietnamese Broken Rice. :3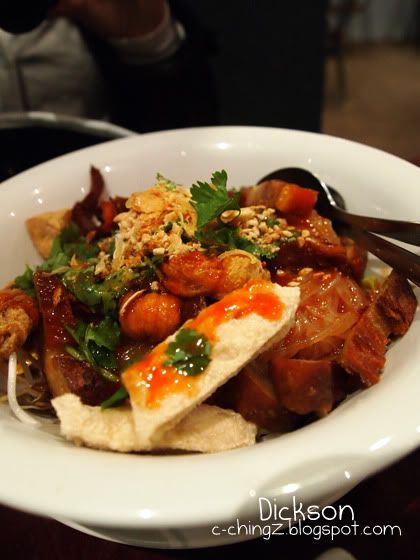 Kar Yan's "Dried Pork Noodles" :3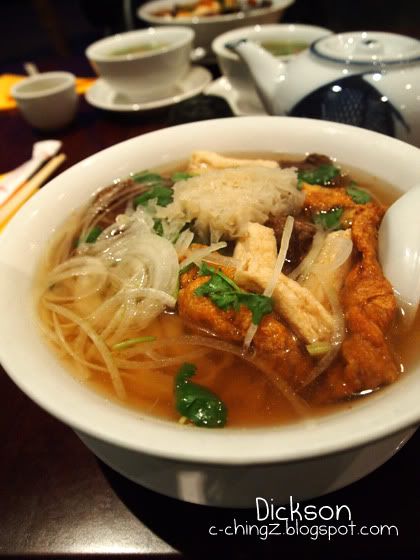 My "Beef Noodles!" :3
After an awesome meal, where we were happily waiting at the bus stop with our groceries, suddenly came a man with high heels.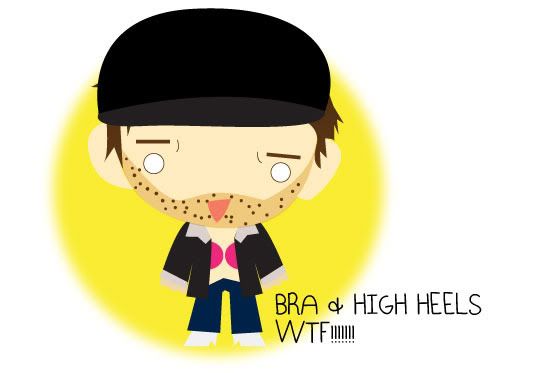 I think he looked something like this, high heels, blazer, beanie and a BRA under his blazer. =_____=
He was striking up conversations with us, and explained that he is going for a costume party which is why he is dressed that way.
OMG SO SMART!!! And all of us bought it.
Then all of a sudden, he start unbuckling his belt, and all 3 of us looked away. He failed to flash for the first time. I have no idea why he said he'll be going to the toilet and all, and all was good.
Then he came back. And started taking off his pants WTF!!!
We looked out, and I think he is very smart seriously. He asked us;
And all 3 of us turned, but Cynthia was the unfortunate one, she saw it. D: It was too dark for my noob eyesight to see anything and we just walked off.
Omg sicko la! And the irony is we saw a flasher in DICKSON urgh!!!!