5 Phase of My Sucky Presentation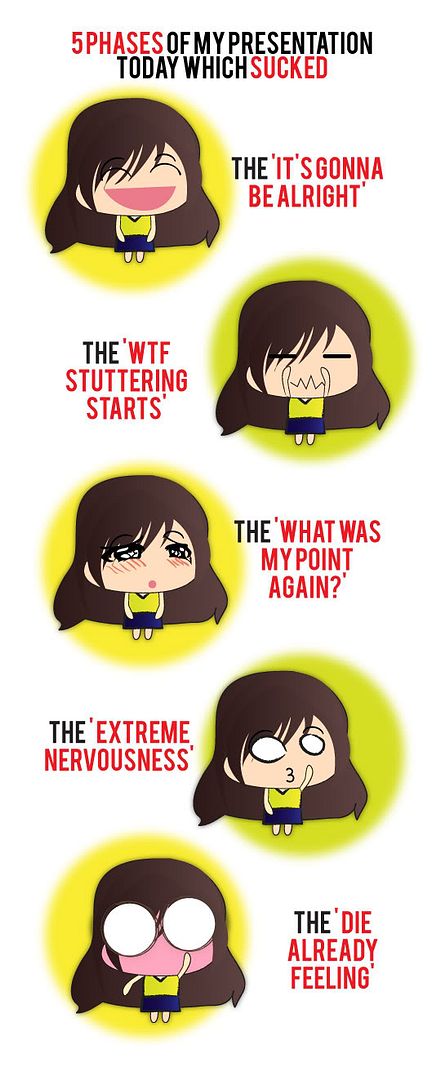 I have no idea why was I so nervous today, and I jumbled up all my points. I could not speak properly and I hid behind the table after I ended.
WTF WAS I DOING? D: I am okay with group presentations, but don't know why today I just lost all my confidence. Urgh! Where's all my presentation skills from IACT? T________________T
*Dies*
Must buck up for the next individual presentation already. Urgh!
I hate myself today. T_____________T