Happy BBVIPversary!
I'm actually quite active in BBVIP forum, the international forum for Big Bang. :D Contributing as a GD there, and I'm loving every minute of it. :P
My first project was for Taeyang's and Daesung's birthday, so I helped out with the booklets. Drew two chibis of Taeyang and Daesung. You can see the Big Bang chibis
here
. :) Nevertheless, I wanted to do the Daesung booklet actually T_T But then it was done already, so I did Taeyang's one.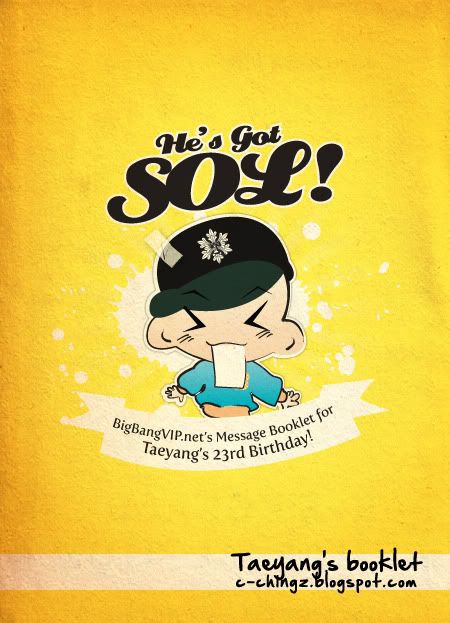 Here's the front cover for his birthday messages by VIPs all over the world!! SOL is his Japanese nickname.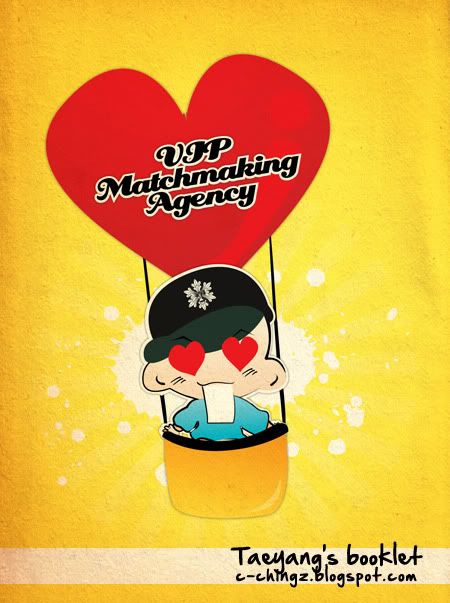 Taeyang never date before, so the forum came up with an idea to do a some sort of matchmaking with the VIPs all over the world for him. :D I didn't join this, too shy to post picture. :P
If you're wondering who is Taeyang, he's the one that sang
Wedding Dress
. :)
But through the forum, you can see how many different people from different culture, countries and continents be together as one.
And guess what? It's @BBVIPForum's birthday today!!! :D HAPPY BIRTHDAY BIGBANGVIP.NET from ME!!!! <3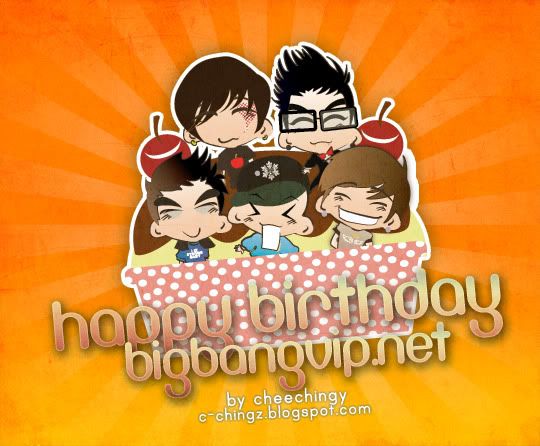 Here's something for the awesome staffs and members behind BBVIPForum. We have 14k members already!!!!
HAPPY BBVIPversary! :3