My New Partner!
Since Pen Pen has been
zapped away
by the monsters.. T____T I've cleverly devised a new sidekick for myself..
Introducing...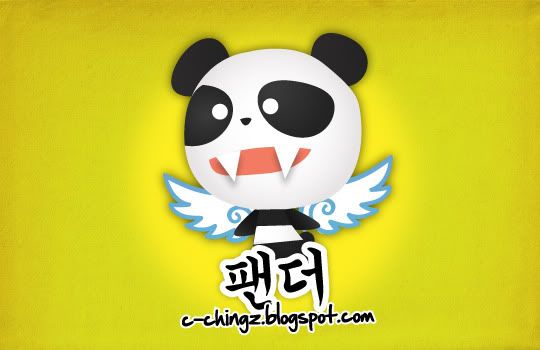 Distinct characteristics:
1. Powered by blue core
2. Sharp teeth that can cut through anything
3. Blue angel wings that enables him to fly
4. Korean bred LOL (Hence the name :P)
And he likes to wake up early, and just wait behind you till you wake up.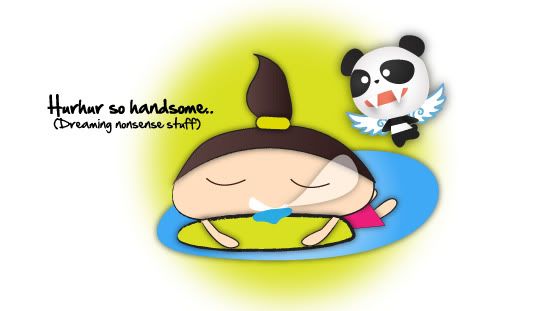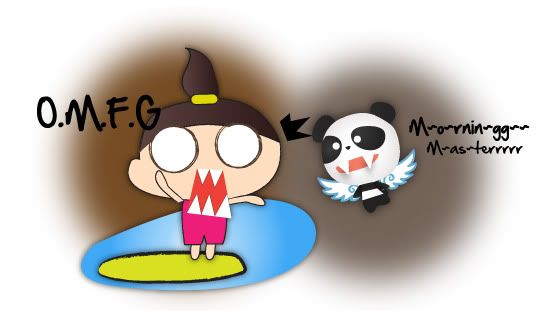 P/S: Anyone wants a wallpaper size of The Panda? :D