Big Fish Moment with Pizza Hut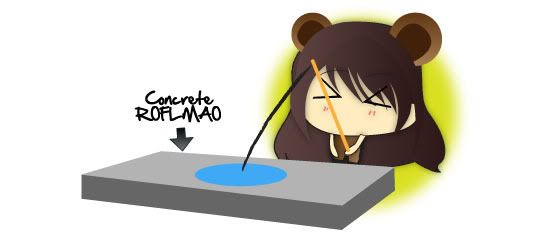 Living as a bear in the middle of the city is very hard.
There is a scarce supply of fishes and I get hungry easily.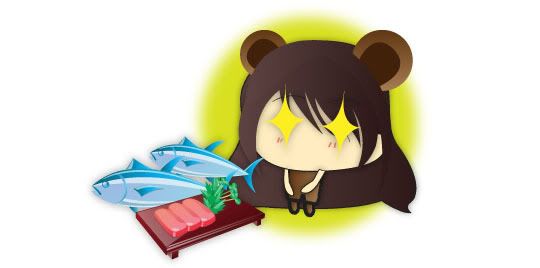 Once in a while, we get to eat premium fishes such as tuna maguro, or salmon!
But that's like once in twenty blue moons.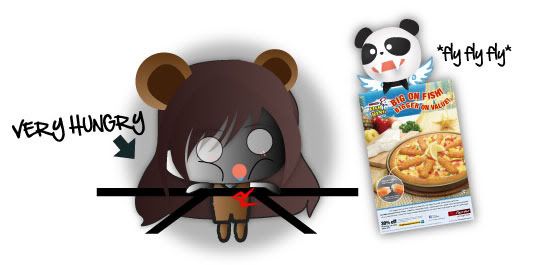 Thus, at times, I'll be so hungry till I turn grey. Fortunately, Panda was smart enough to discover Pizza Hut's new promotion! The Fish King Pizza!! The best thing is, it fits my budget! :D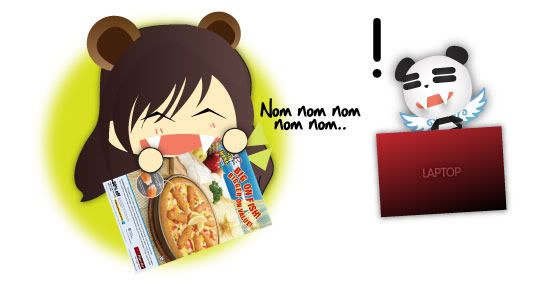 But I was not that smart hehehehe. But finally, only a few clicks from my mouse, I've ordered the Fish King Pizza!! A hungry bear needs its fishes! The whole experience with it deserves a video dedicationnn!
How Did We Get? 8 Fish Fingers, How Did We Get? Imported Alaskan Pollock?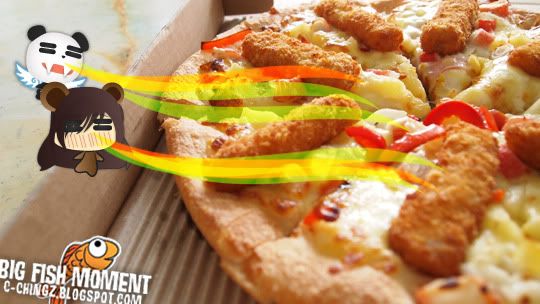 The moment we opened the box, we were instantly lured by the smell and the mouth watering appearance of the Fish King Pizza. *Weak knees*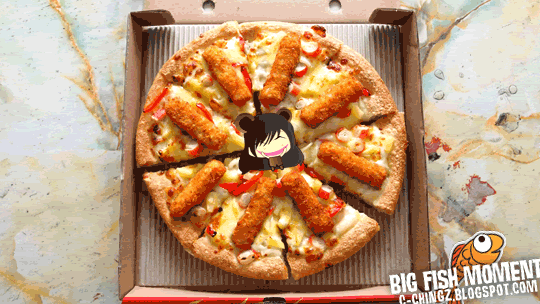 This is what the gastronomic pizza looks like. 8 wholesome fish fingers arranged neatly with other awesome ingredients. It feels like I'm swimming with the Fish King himself. xD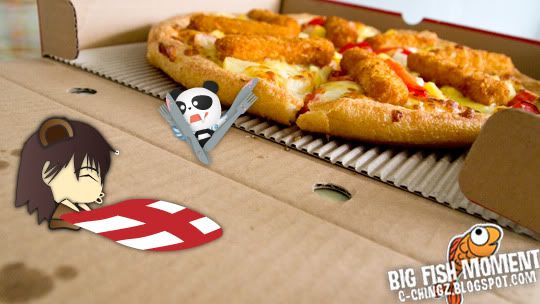 *Laying out picnic items to savor the awesome pizza :D*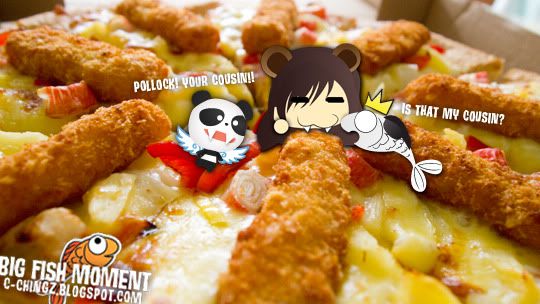 The lovely Alaskan Pollock fish is cleverly used in the fish fingers, as it is very suitable due to its lower oil content. and it's perfect for breaded fish products! Noms!! One bite and the sweetness oozes out, complimenting the other ingredients.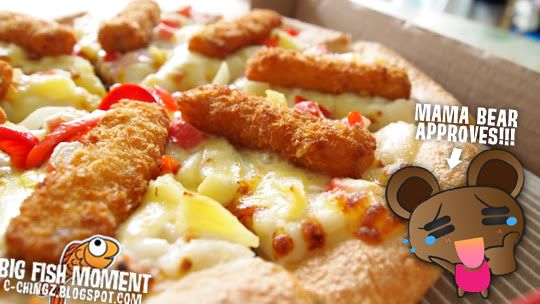 Even my picky Mama Bear who doesn't like western food like Pizzas likes how everything blend together so well! Kept pestering my daddy who ate lunch to try hehe! She was dissappointed when I told her the promotion is only till end of June.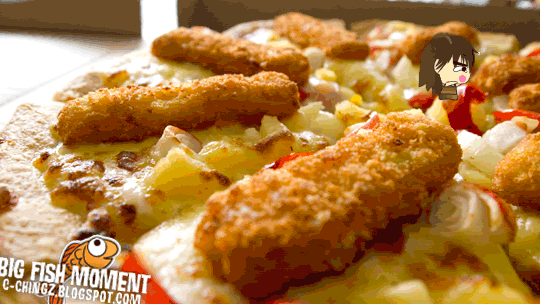 *Does the happy Fish King dance*
The combination of Alaskan Pollock Fish Fingers (Crispy on the outside, tender on the inside!!), Crabsticks (My favorite!), Pineapples (Also my favorite!), Capsicums (Didn't eat those sorry!), Onions and with the Lime Mayo Base, WOOO-LA-LA-LA!!!!! The flavors just burst in your mouth!!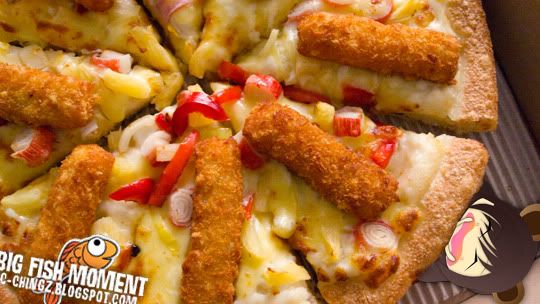 Basking under the refreshing smell of Fish King Pizza
Excited looking at the abundant of ingredients. Was tempted to eat slowly to fully enjoy the moment ahoho.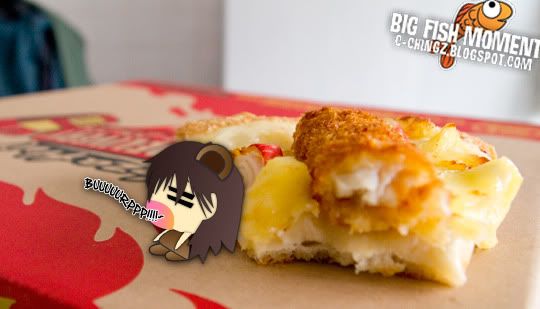 Ah~ Simply delicious and filling~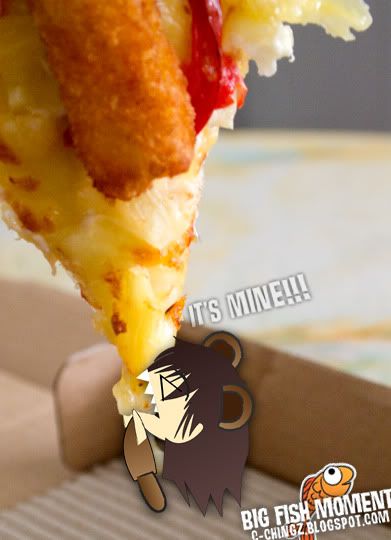 IT'S THE LAST PIECE ALREADY!!?!? *Chomps*
Why does happy moments last so short?
But no worries!!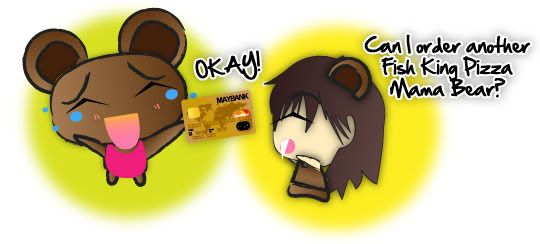 Oh, did you know if you have Maybank credit card, you can get 30% off! :D
P/S: Sorry Mama! You look like a brown mouse T_____T