Pen Pen's Live Guide
For people like me, who do not have an understanding of the complicated functions of DSLR but want to take good pictures, Pen Pen is God sent. :) I usually photoshop my pictures to make it look nicer, but with Pen Pen, there's no need for it.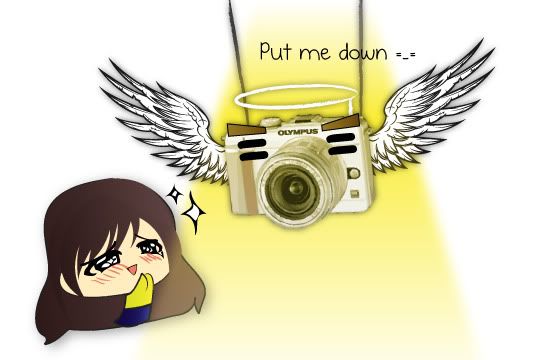 Why God sent? BECAUSE OF THE LIVE GUIDE FEATURE!!!!!! Being a camera noob, (I depend a lot on the Auto mode of my current digicam :P) I started with the iAuto mode of Pen Pen of course. Live Guide is only available in iAuto mode.
This is very useful for those that are not very familiar with Shutter Speed, Aperture, White Balance etc. (Like me T_T)
Live Guide also enables you to preview the picture outcome before taking it. With this, you can be really creative on your photography! :)
Domo volunteered to be the model for this feature. Sigh the picture look so nice even without any adjustments!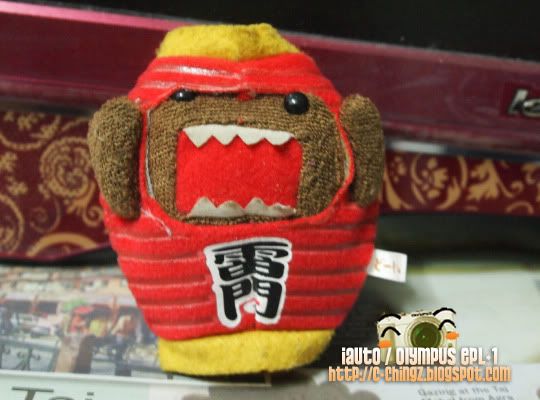 There are various modes for you to preview before snapping your pictures.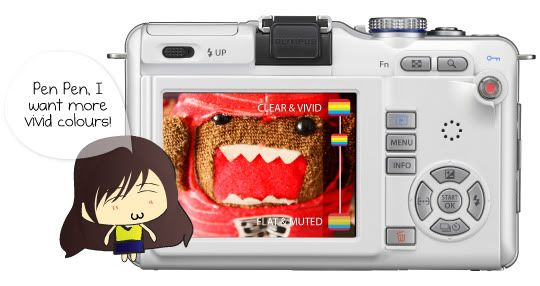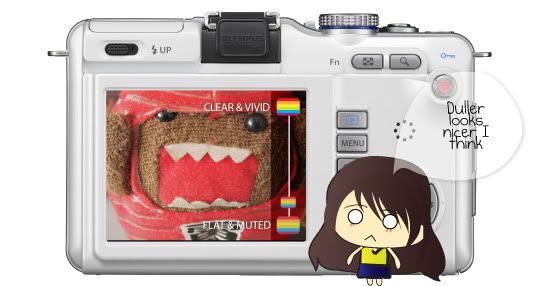 Color Saturation.
At first I was turn off by the ter
m Dull & Muted but you can do wonders with it if you know what to take.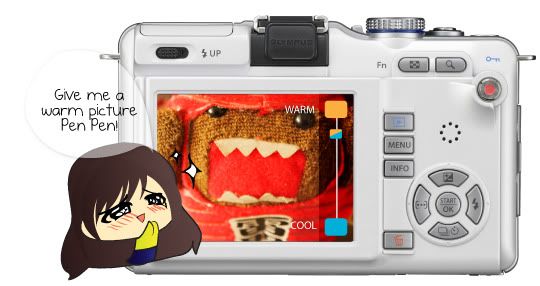 Color Image, warm or cool colors. :D Also known as White Balance. Warm! I love war

m colors!! Used to do this with 'Color Overlay' in Photoshop.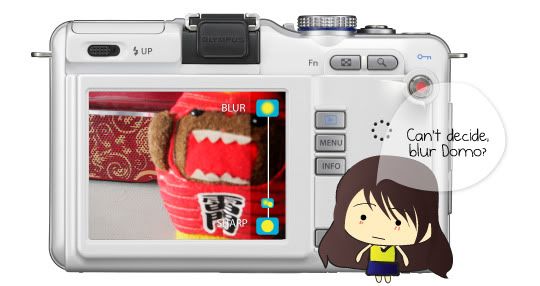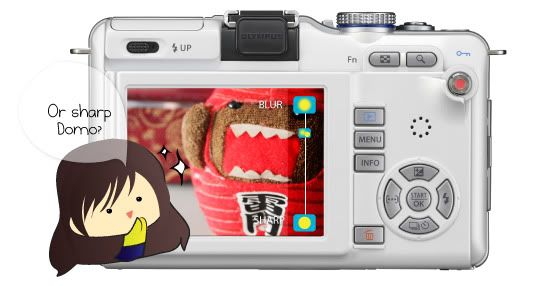 Oo I like this best.

Blur Background, in other words the Aperture.
You can adjust the

Brightness, or the shutter speed which is renamed as Express Motions. Domo refused to move for

me. So had to shoot the fan. TT____________TT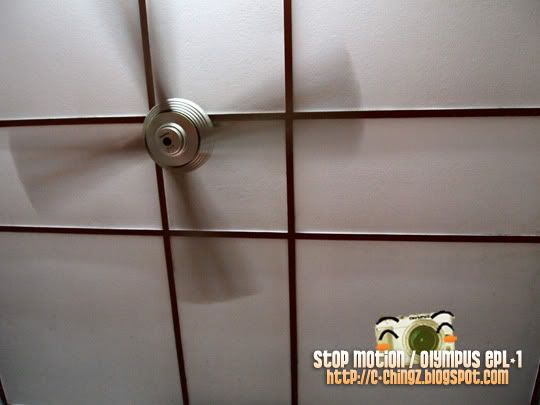 Got blades!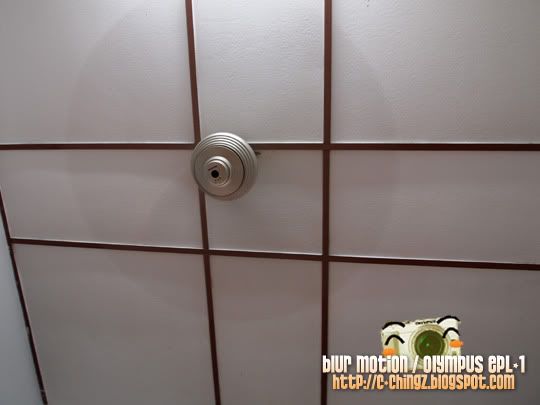 No blades!
Ah~ Life without editing pictures in Photoshop makes life so much easier. And of course the Live Guide feature on Pen Pen. I could use it forever!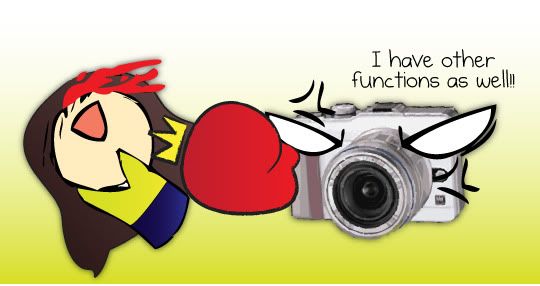 Will update more on the other features, especially the Art filter!! *Nose bleeding*