Om nom nom nom..
NOM NOM NOM NOM NOM NOM NOM!!!!!!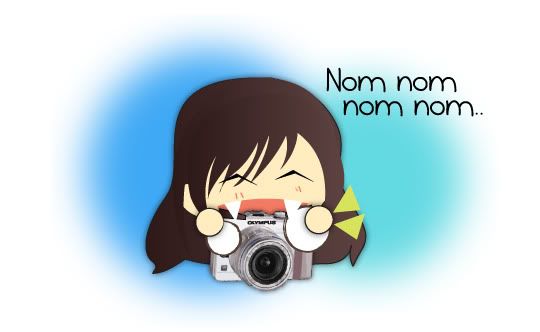 My family is a very weird family, we stay in Ipoh, but we do not really eat Beansprout Chicken noodles. We do not drink Funny Mountain Tau Fu Fah. One reason is it is too far, and my dad don't really like travelling all the way to town to eat.
But, that does not mean Ipoh got no other good-food-which-is-near-to-our-home! :D Pictures below are from the 3 places we often go for our meals.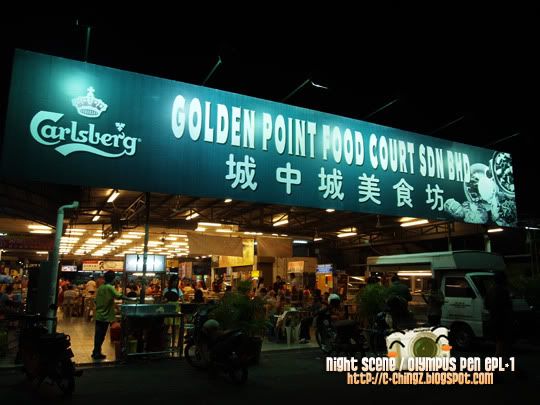 Golden Point Restaurant in Taman Bercham Jaya, Bercham.
My family frequent this place, a lot, when I mean a lot, almost every time when mommy did not cook. And when we go there, we eat back the same thing everytime ahahahha!!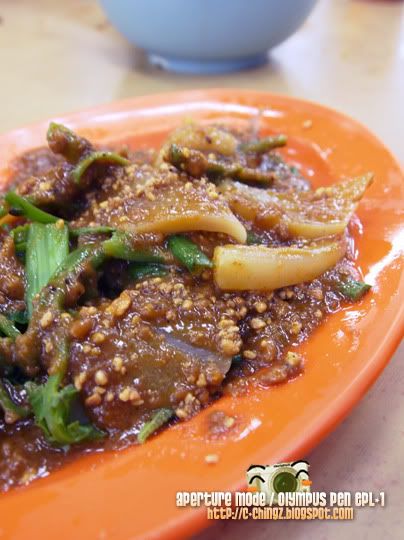 Sotong Kangkung / Squid with Water Spinach - RM3.50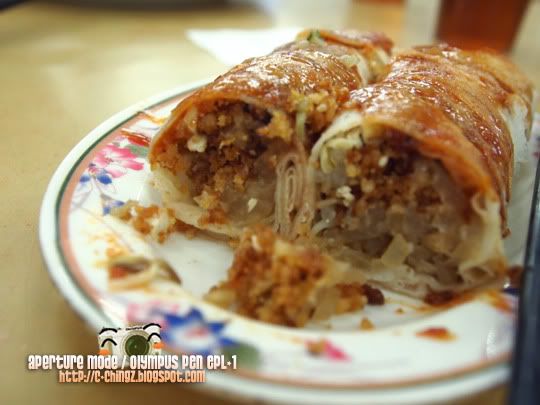 Popiah! My favorite! - RM3.20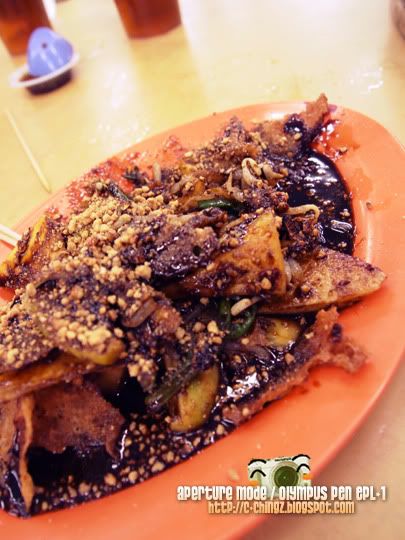 Rojak! The aunty adds a lot of peanuts for you which I really, really like! :D - RM3.50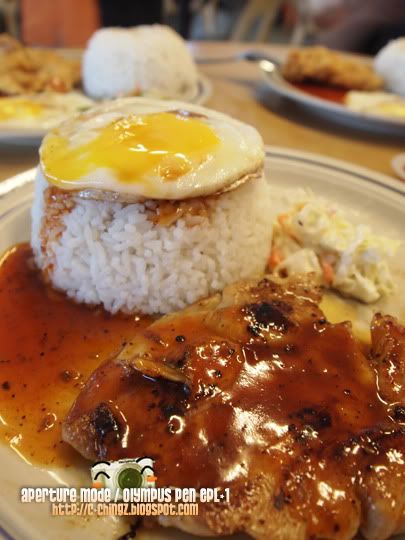 Black Pepper chicken chop rice, with salad and egg - RM4.80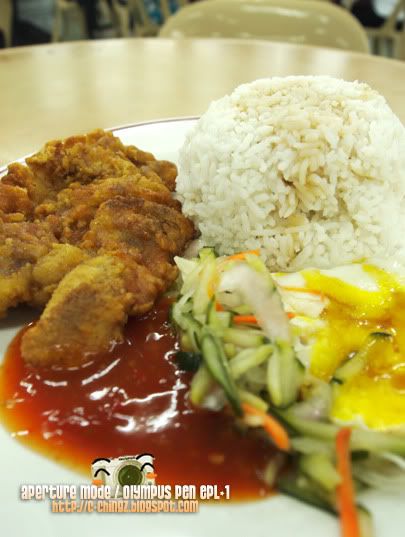 Thai Sauce Chicken Chop Rice - Also RM4.80

A bonus: Look at the close-up of the Thai sauce chicken chop rice taken by Olympus Pen EPL-1. Amazing details right? :)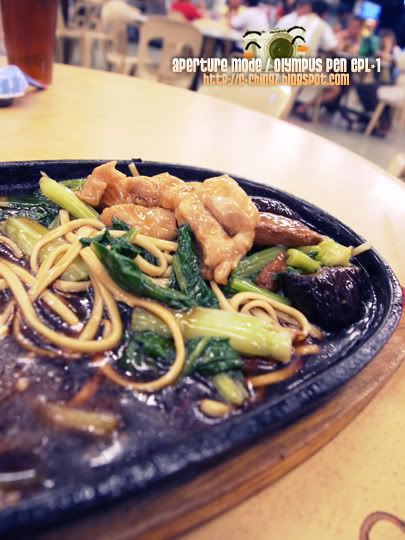 Sizzling noodle! Brother's favorite - RM3.80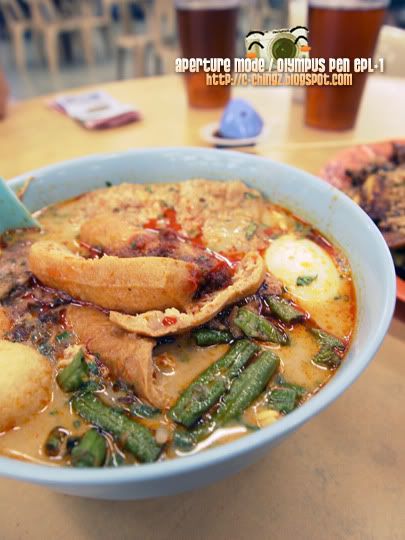 Singapore Curry Mee, very thick curry. I like it cause it's not as spicy as normal curry - RM3.80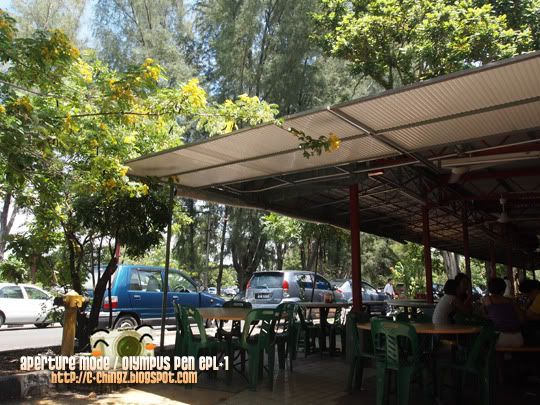 The infamous Stadium Indera Mulia food court! Located opposite Ipoh Fire Station and The Red Crescent Society. I really love the contrast on the picture above. :)
Okay, so when you come to 'Stadium', what do you order? We usually go to the middle section, where the first shop is a rojak stall called Loh Kwan.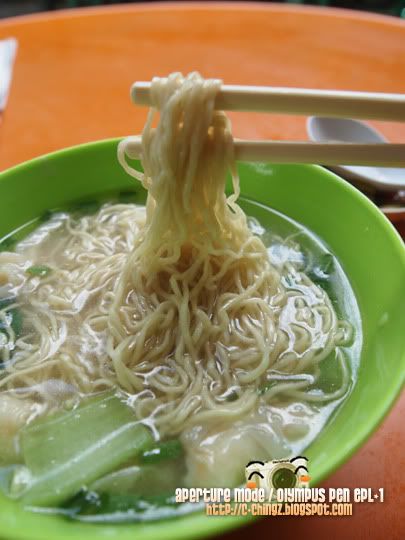 Wan Tan Mee! But they raised the price already, and the portion getting smaller although the noodle is really, really bouncy.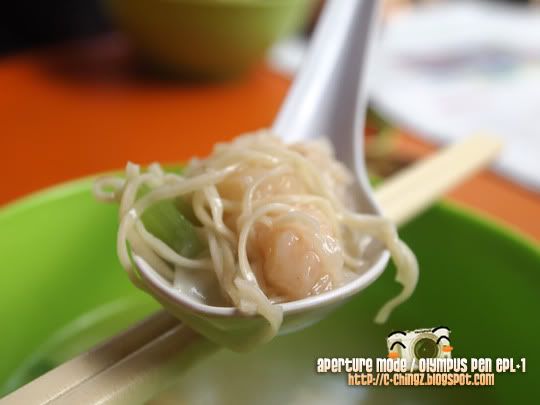 I only eat Prawn Wan Tan :D - RM4.00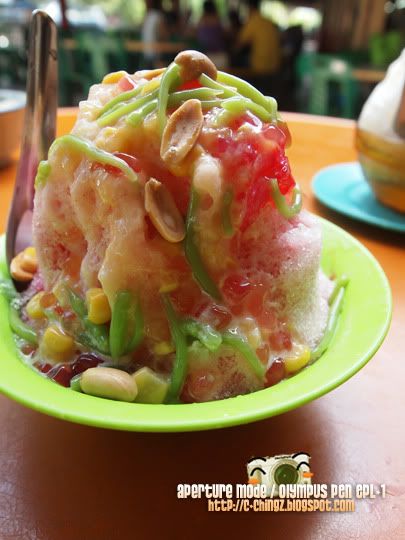 The drink stall is run by 2 aunties, and is next to the rojak stall. We always order the AWESOME ice kacang! Look at the abundant ingredients. You can choose between Red Sugar, Normal Sugar, or Brown Sugar. - RM2.40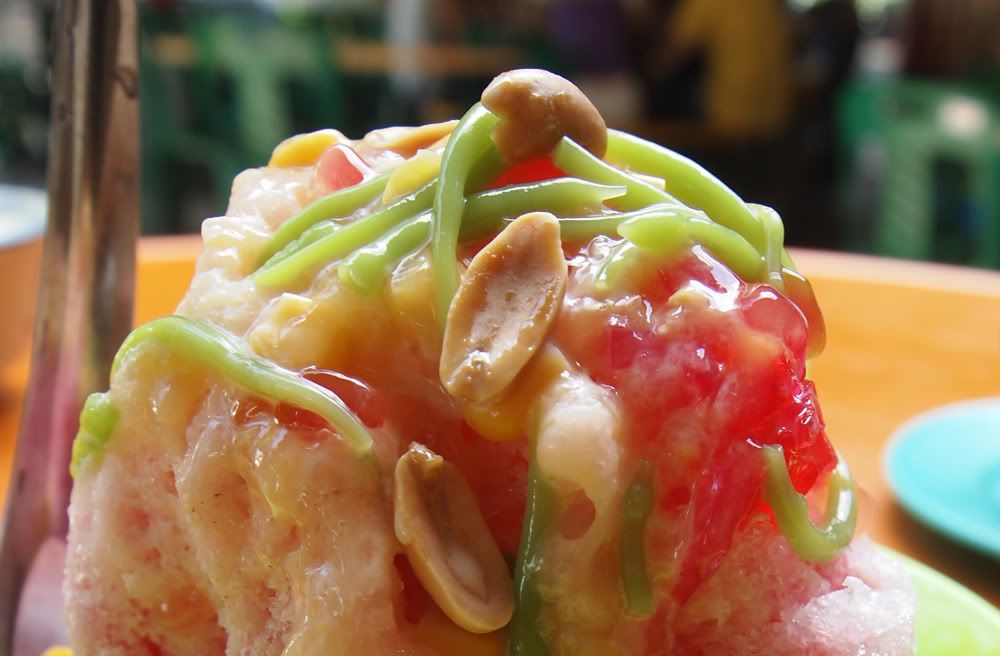 Here's a close up! :D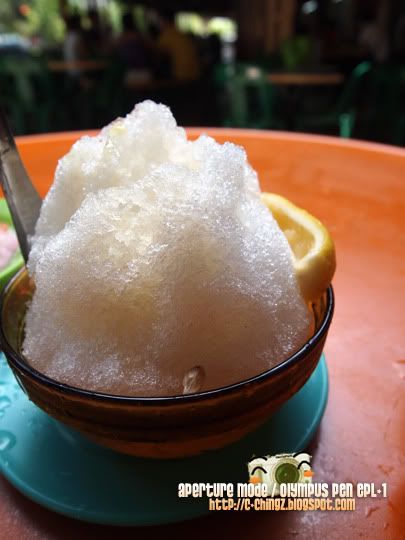 And Lemon Jelly! :D Perfect for the hot weather. - RM1.80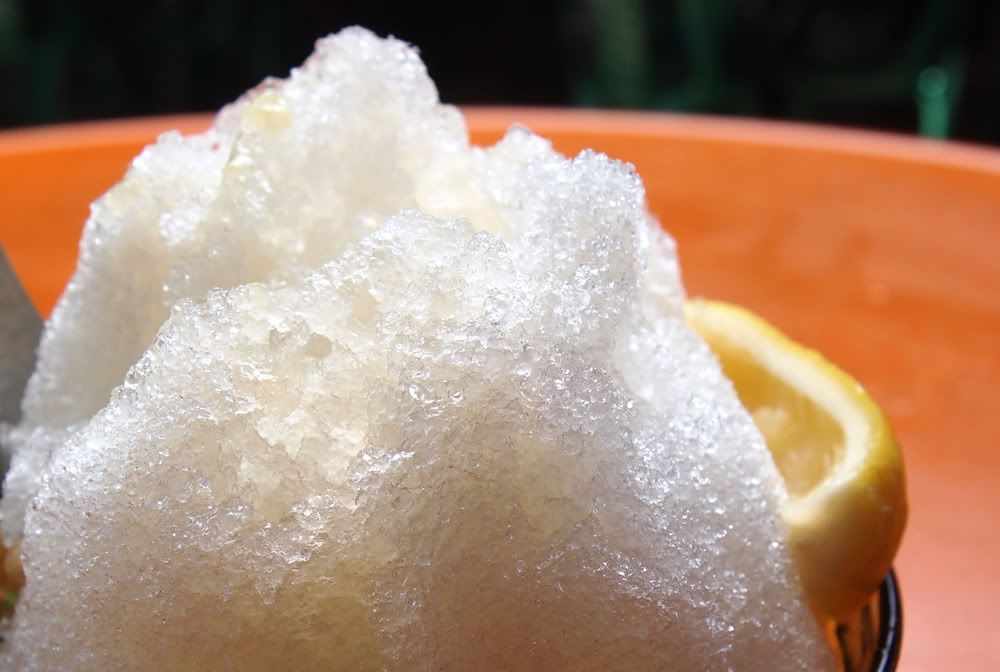 And another close up! I really love it when I zoom in close close to the pictures that I take, and I see all this!>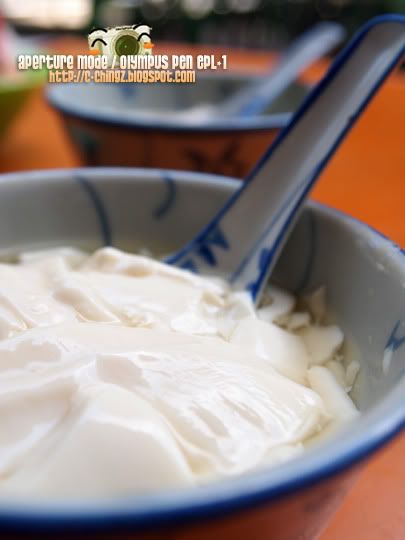 Tau Fu Fah! - RM1.00. Not really nice, cause it's a little bland. But the picture is so nice I could not bear not to post this up. Taken by my sister by the way. I think her chemistry with Pen Pen is also great. :3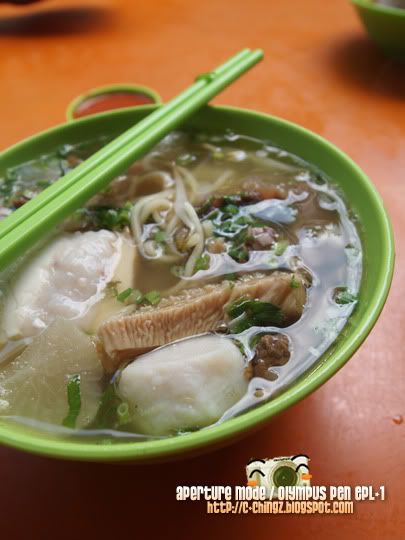 The expensive Beef Noodle from the next section. Urgh, it's RM5.50 per bowl, which I think it's too expensive. But the soup is really sweet though. My dad added 2 more condiments, which amount the whole bowl to RM6.50 omg.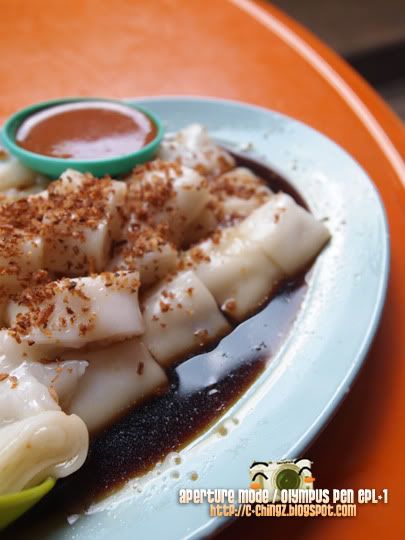 Oh, this one I really recommend! Hong Kong style Chee Cheung Fun, from the next section as well. - RM3.00. The texture is really smooth!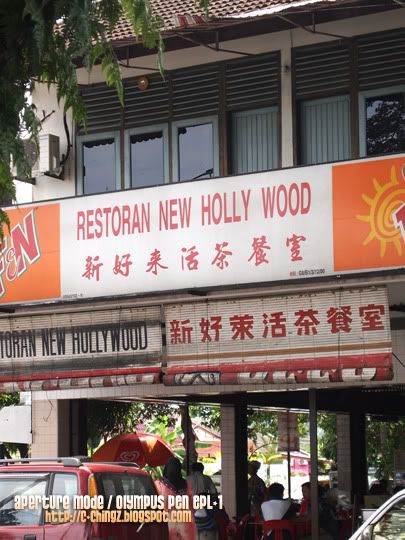 If you really want a nice Beef Noodle, besides the Sister's Beef Noodle in Tong Sui Kai, try going to New Hollywood Restaurant. My family and I frequent here every Sunday for breakfast.
X______________________________X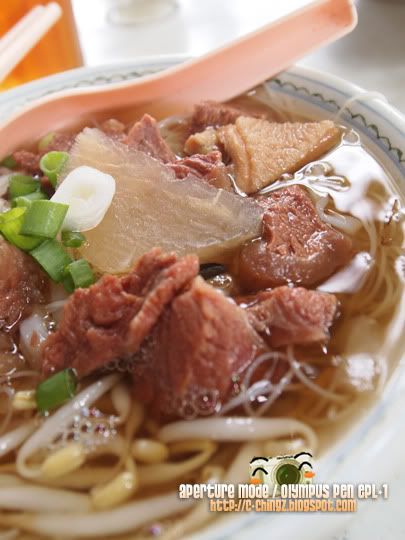 The couple who runs this stall recognizes us already, and I think they always give us extra! :D My mom always adds 2 pieces of meatball to her noodles. :D - RM4.50, add 0.50 cents each if you add the meatball.
Click to view its full glory!
NOM NOM!!!!!!! (Translation: CLOSE UP!!!!!)
I used to Photoshop my pictures to make the background blur for food pictures cause I think it looks nicer like that, but now with Pen Pen, ahohoho~ Just resize and upload! :D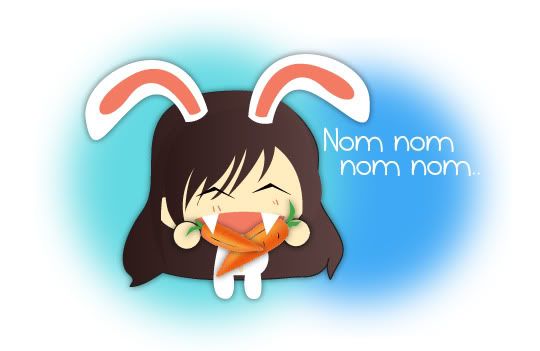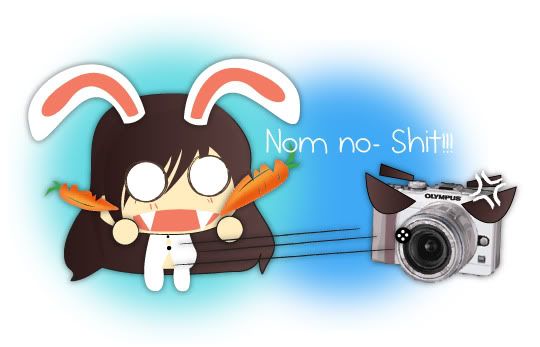 Lucky I didn't hit Pen Pen's Olympus Zukio lens if not I'm doomed.