LG Chocolate BL40 :D
Finally I've collected LG Chocolate BL40 from Nuffnang last Friday thanks to this
post
! :D It's such a pretty phone! <3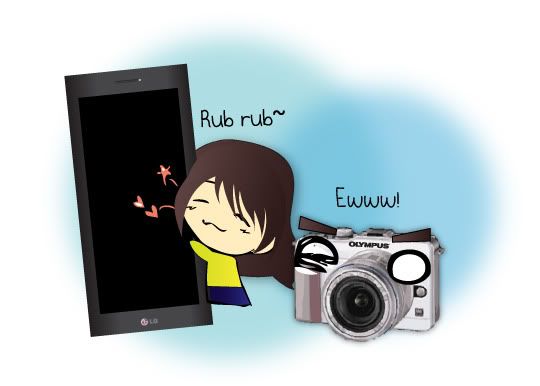 I think it's a really refined phone, with very sleek design. Second love after Pen Pen. :P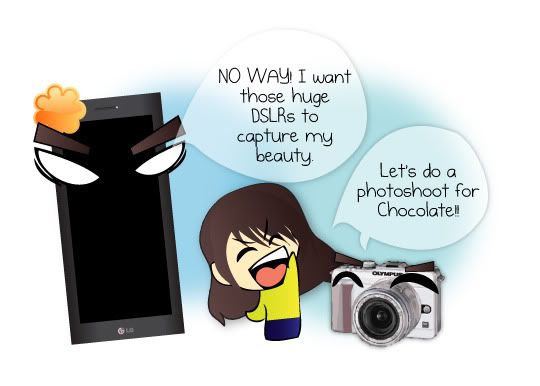 Thus Pen Pen and I decided to do a photoshoot cum review for Chocolate! :D But he sort of refused and laughed at Pen Pen's size. :( He said that
Pen Pen
is not on par with his beauty.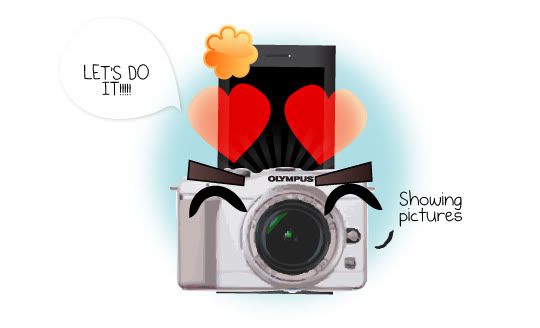 We decided to prove him wrong! His exquisite design will be captured perfectly!!!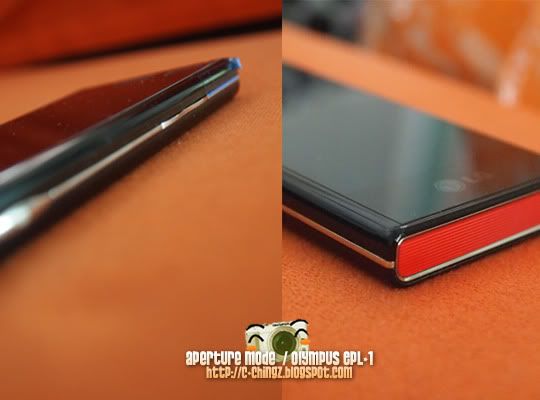 The first thing I noticed bout this LG Chocolate is the design. It has silver lining at the side, and red textures at the top and bottom. RED AND BLACK ALWAYS GO WELL TOGETHER!!!11one :D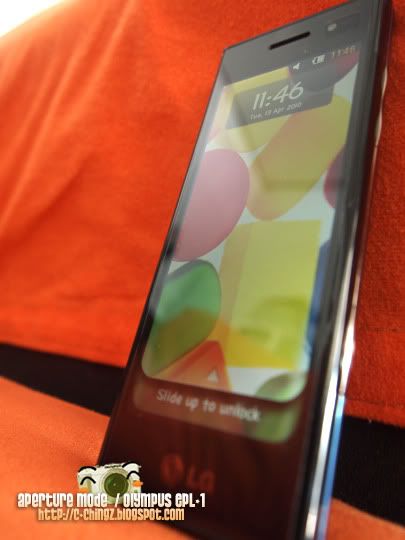 Slide up to unlock! :D The wallpaper so colorful! <3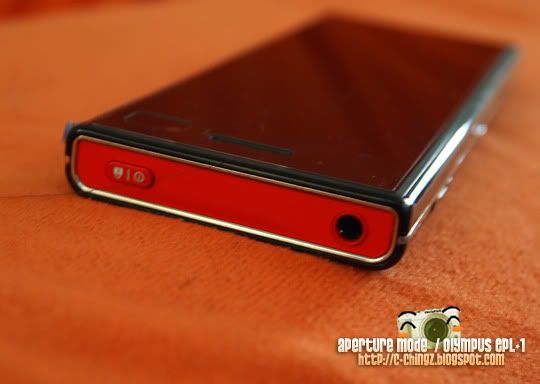 Can you see the hair? Pen Pen what also take one. Even the smallest details. Too lazy to retake the picture because I love this picture so much!! Excuses T_T
The wonderful audio jack! Can use my iPod's earphones with it as well! Oh, they provide the earphones as well, but not opening it yet. You know, my old Sony Ericsson (Now belongs to mama :D) needs the custom adapter for you to listen to songs and all, and I broke it. :(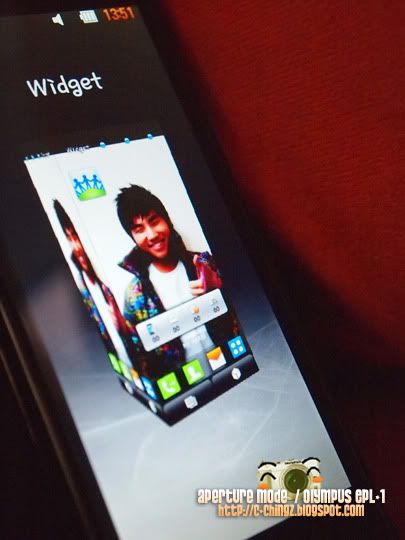 The widget feature. I don't really see its importance, but it's fun turning the 3d box round and round and round and round...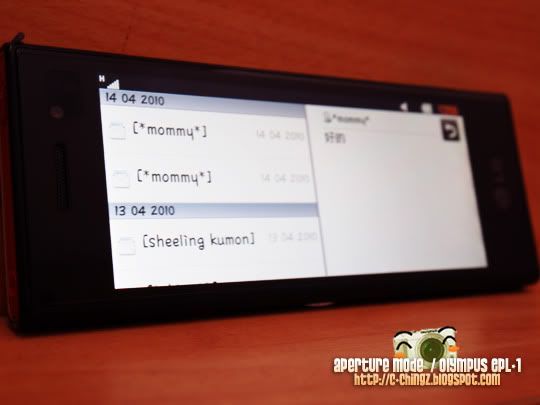 Since Chocolate is 4 inches long, you can preview the message, and scroll through your messages at the same time! Very convenient! Haha nobody sms me one by the way. ._____.
But sometimes I don't know why, it will change to QWERTY format when I don't want it too. :(
Now to test its 5 megapixels camera!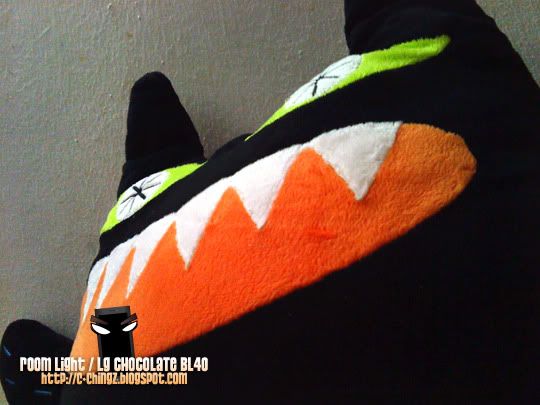 This one, taken under my room's light at night.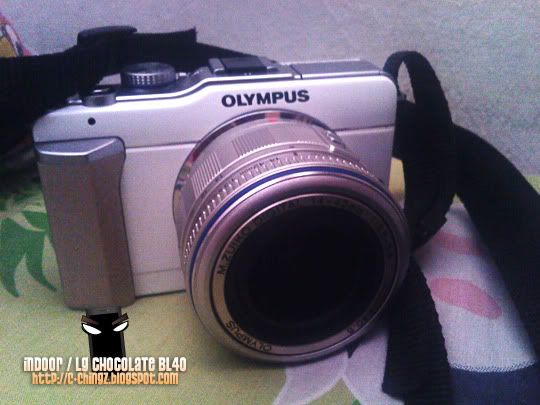 This one, taken in the room with natural light.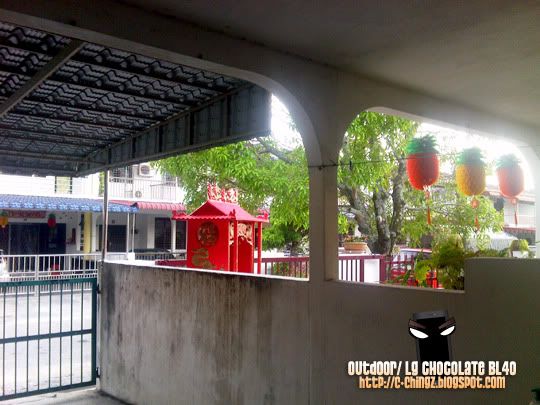 This one, taken around 4pm.
A little disappointed with the picture quality. :(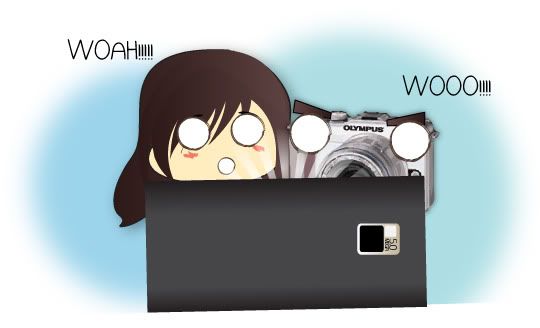 This is recorded with Pen Pen HD format, when Chocolate is playing the Avatar scene. Seriously, the quality is superb!
Ending the post with artistic shoots of the pretty Chocolate by Pen Pen! :D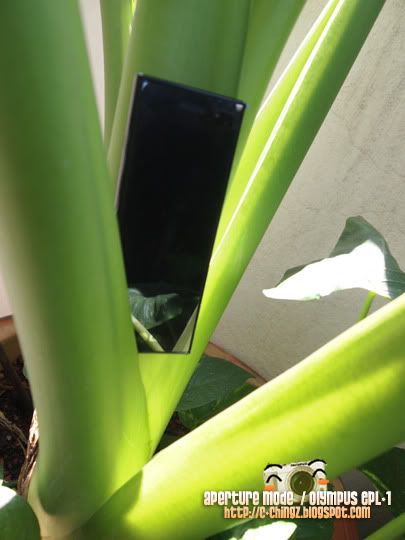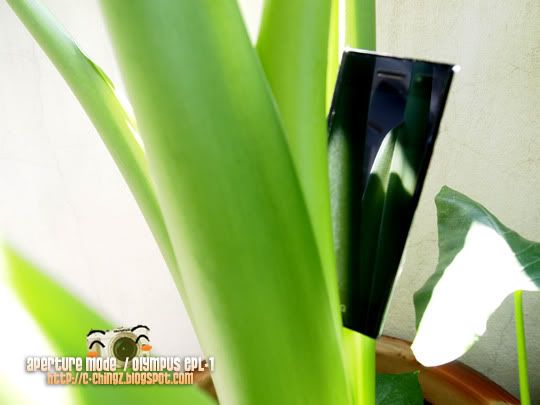 Since it's so thin, I can squeeze it between the plants hoho. Love how the reflective surface of the phone reflects the plants! :D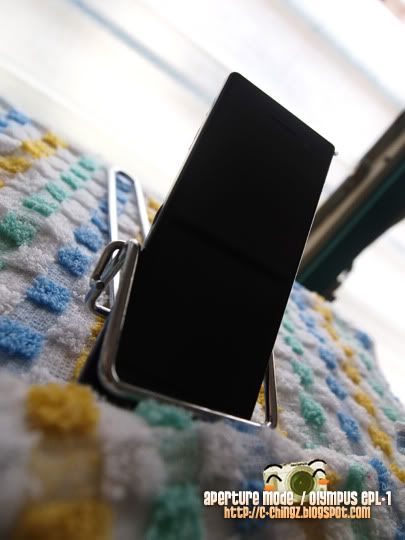 O hai! I iz on top of the oven, in the kitchen.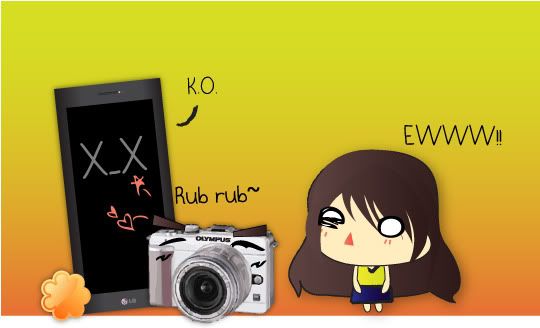 Pen Pen also love Chocolate already. :P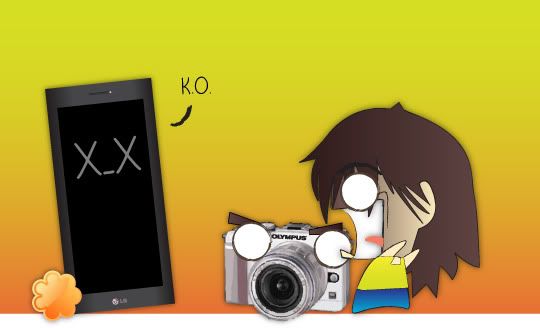 But, one drawback is that the Chocolate's battery lifespan is very, very, very, short. :( Perhaps I played with it too much. You know la, new phone. :P