Denzel :3
Let's flashback to when first Pen Pen opened his eyes! :D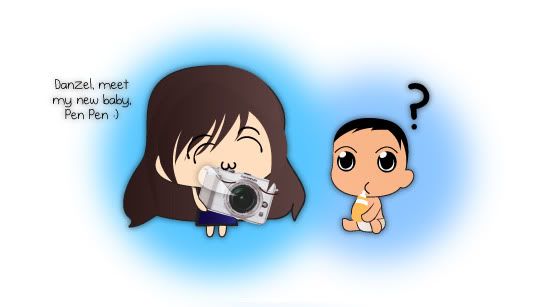 Denzel, my nephew is 5 months old. :D I really like his name. If my cousin has another daughter, I thank she can be named Hazel. :D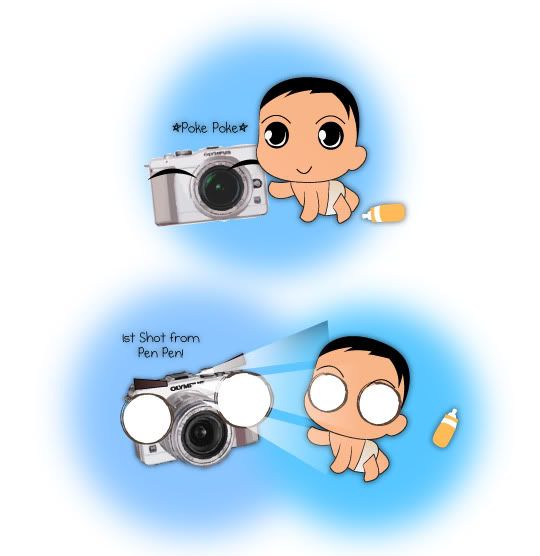 The first shot!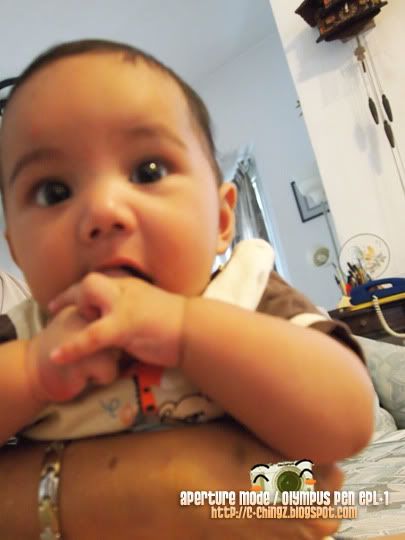 Focused wrongly sorry >_<
Denzel was the first model for Pen Pen! :D Sorry if some of these shots are blur, I was still experimenting on this awesome Pen Pen back then. :D My first impression of it? Very solid built, and the size is so small for such a powerful camera!

There's gonna be picture of Danzel exactly like above! Hahahaha! Please stay till the end k?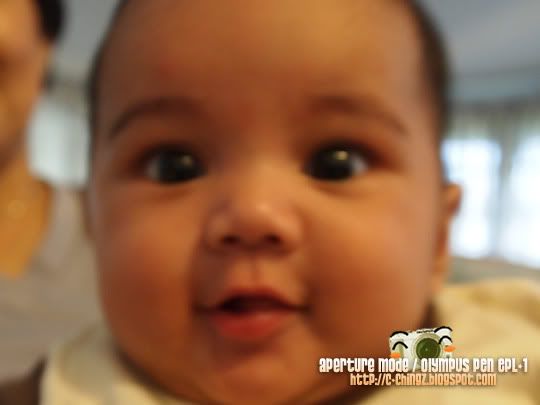 Zoomed a little too near ehehehe.
Getting better...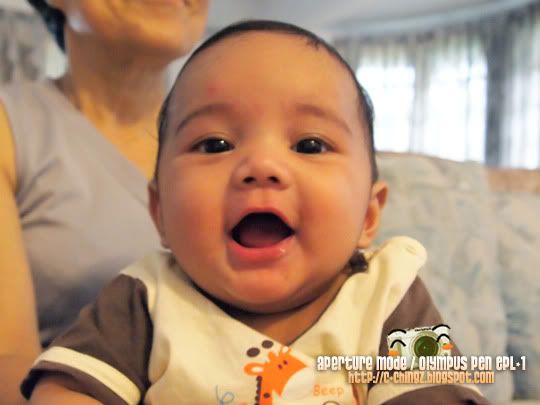 Woohoo success!! :D I love how that glimmer of shine on his eyes is captured by Pen Pen.
*Pinch pinch Denzel*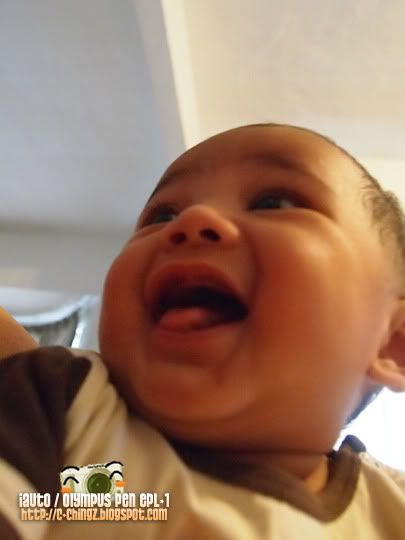 Looking at my aunt, his grandma. :)
However, I was having problems when Denzel would not stop moving. He is one active baby!
But then, thank God I discovered the Dis Mode on Pen Pen after poking around! :D Look at the super sharp pictures! It enables you to take moving subjects such as kids, cars, pets etc.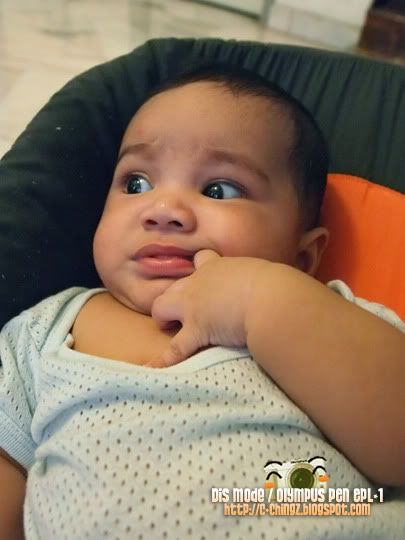 He's on the process of excreting feces hehehe.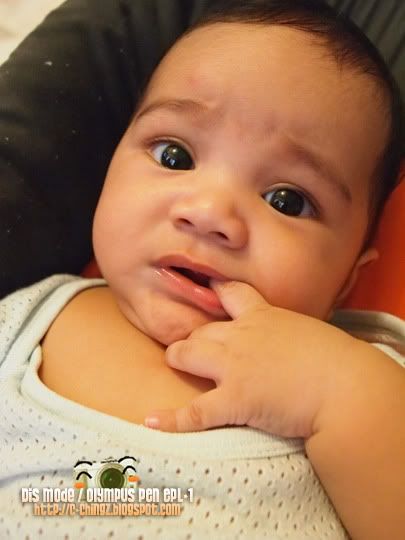 I think it's coming out!! D: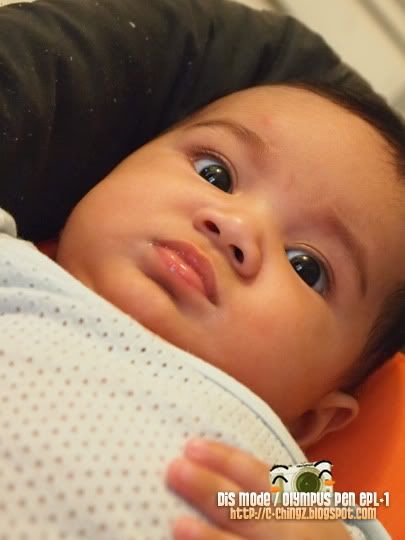 That felt weird. O_O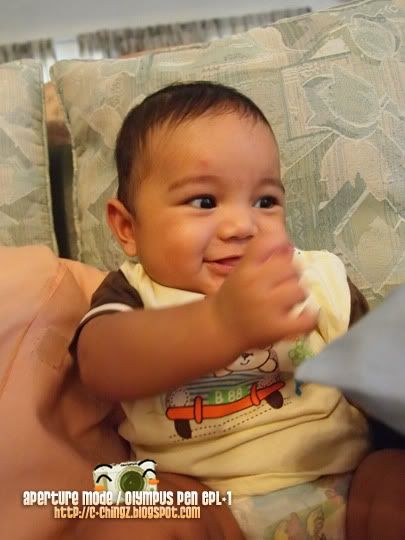 I used the manual Aperture mode, where you get to get to choose which part to be bokeh-ed. Omg look at his thighs! Like chicken drumsticks! :D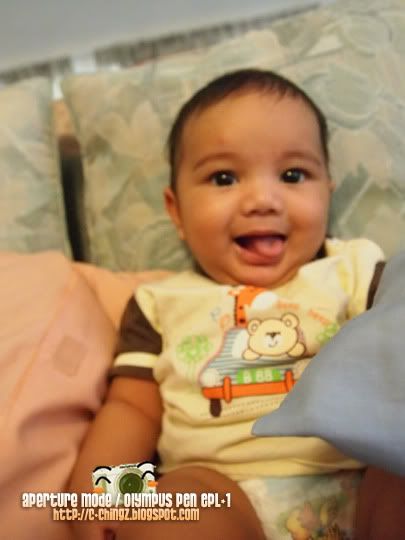 I was very interested in the art filter as a friend of mine owns the Olympus EP1, and this Pen EPL-1 has 6 different art filters. Will elaborate more on these soon. :)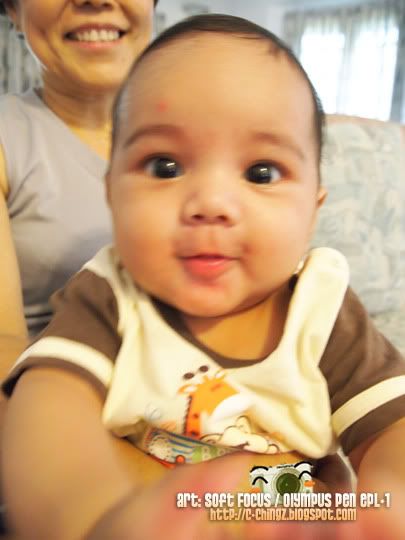 Didn't realized Denzel had a mini red spot on his forehead until I took it with Pen Pen. I find this Olympus Pen EPL-1 takes details very, very well, even with the art filter.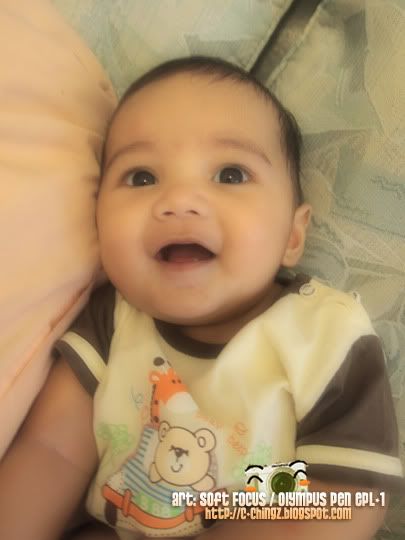 And this is the perfect first Soft Focus picture! :D I really love it, Denzel looks like a little angel with the effect. :)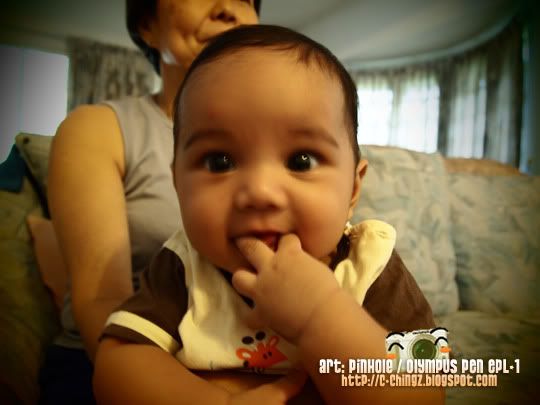 My favorite art filter in Pen Pen, the Pinhole.
Nah! The emoticon picture!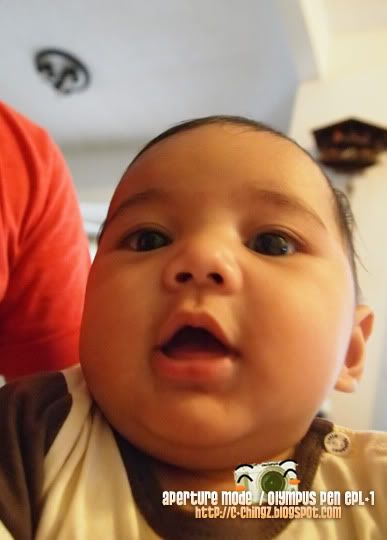 Look alike right? AHAHAHHA! Too cute adee!!! :D
Using a camera is all about trials and errors and I guess my journey with Pen Pen will be very fruitful. I could not stop snapping pictures after getting Pen Pen. The attachment is too great. T_T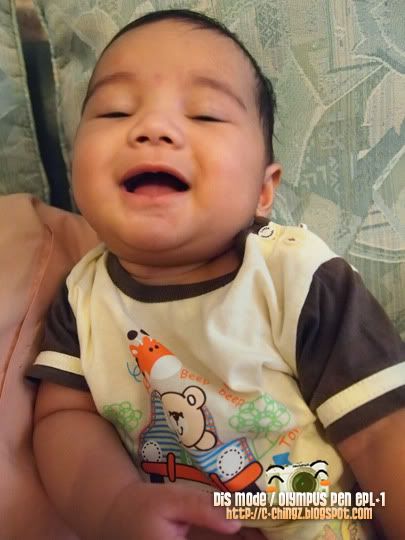 Denzel's tired, funny face after the shoot. :D I think he loves Pen Pen too as much as I do! :D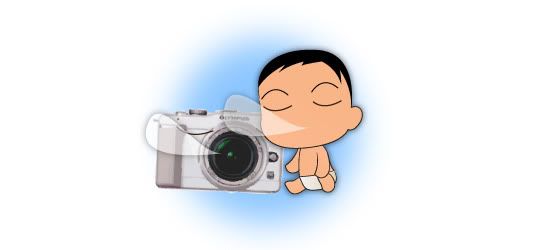 Now both babies also must sleep and recharge. :)