5cm per Second/Byôsoku 5 senchimêtoru
I recently watched this anime movie called 5cm per Second, and it consists of 3 chained short stories in one. All 3 stories speaks about the distance between the main male character called Takaki Tohno and the girl, Akari Shinohara.
It's a really thoughtful movie, completed with lovely graphics that awes me.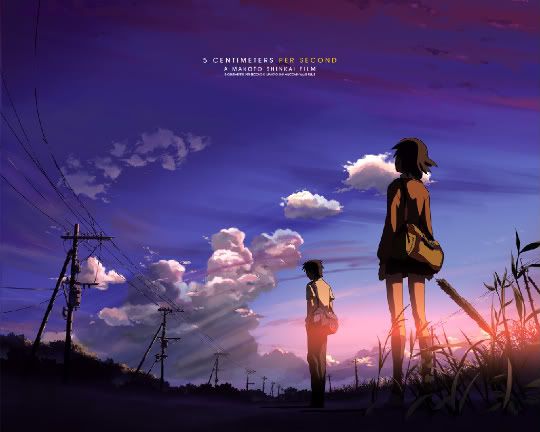 The first story called Cherry Blossom, which Akari explained to Tohno that sakura flowers falls down to the ground 5cm per second.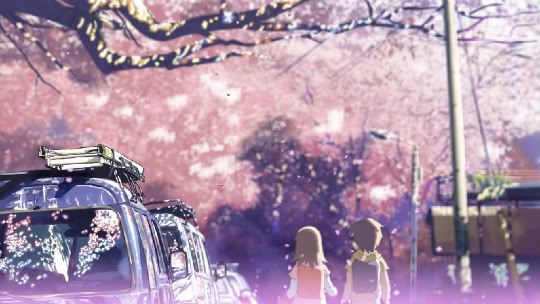 Both of them are only in elementary school, and is very, very close. They planned to go to middle school together, but unfortunately, the distance starts. Akari could not make it, and both of them still converse in letters up to middle school.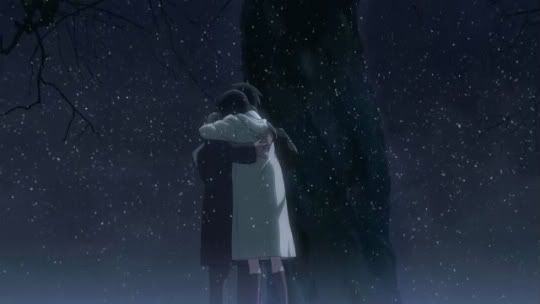 Takaki then sets out to reunite with Akari just for one night, and got through so many obstacles due to the snow storm. Trains were delayed, and he was afraid Akari would not wait for him at the station. I was agitated when this happens, and could not wait to know the outcome. Not to mention the meticulous details that the production team put in.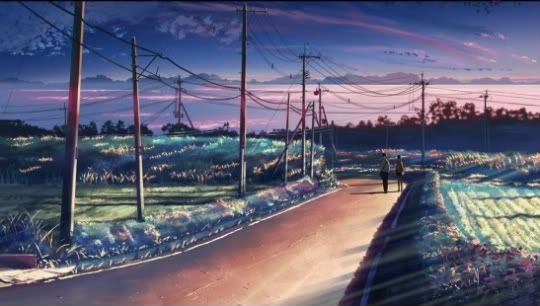 At first I did not know that the second story links with the first, until the mention of Tohno's name appear again. Tohno have then moved to Kagoshima, where the Tanegashima Space Center is located.
The second story titled Cosmonaut, revolves around a girl named Sumida, who is in love with Tohno the moment he came to her school. She is into surfing and Tohno.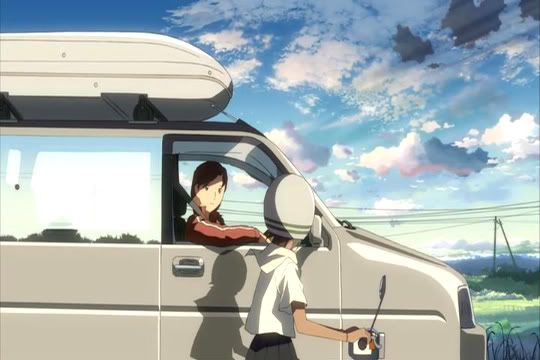 Sumida is always seeking opportunity to be with Tohno. Unfortunately, Tohno's mind is always preoccupied with something far far away, but I find really devastating for Sumida because he only treats her as a good friend. T___________T
One important phrase in this episode is when Sumida said that a rocket flies 5 kilometers per second when it's launching to the sky.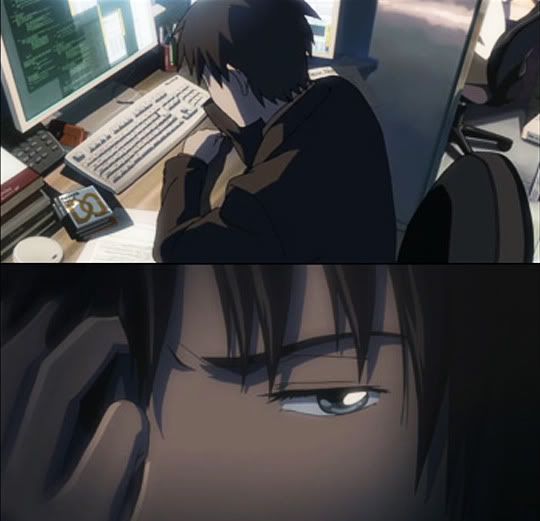 The final episode, which is the title of the movie, they grew up and Tohno is now a computer programmer, a handsome one as well ahohohoho. However, Akari is now preparing for marriage. T______T Nothing much is revealed on Sumida though.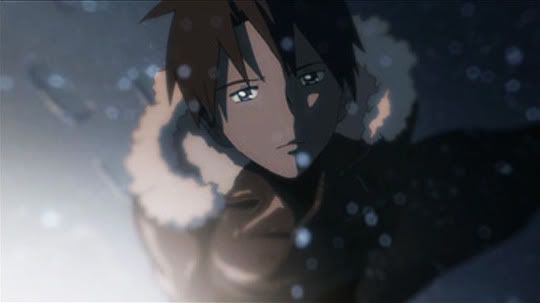 But his soul is empty, still preoccupied with the thoughts of Akari and the distance.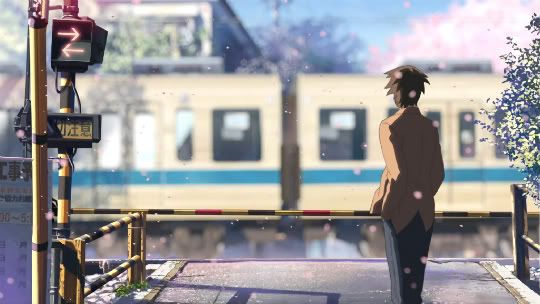 Ah. The final momentous scene. :)
Do watch if you have free time! :D It's super meaningful, the vivid colors, the meticulous details, the storyline is what make 5 centimeters per second such an awesome movie.