New Grey-ish Layout
I've finally gone minimalist.
No more heavy graphics. No more slow loading blog. No more long sidebar at the side, instead some of it went down.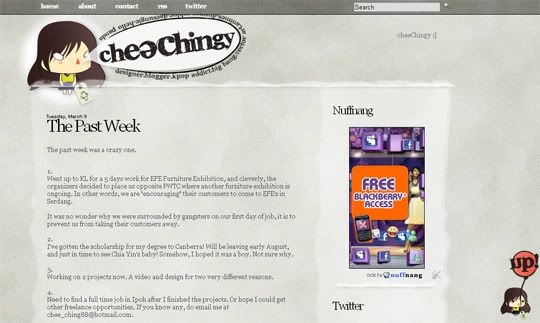 But there's one teeny eeny weeny problem, see whether can anyone spot it. :D
And please leave comments on what I can improve ya? :D
Arigatou gozaimas!