Dessert's Bar
Dessert's Bar!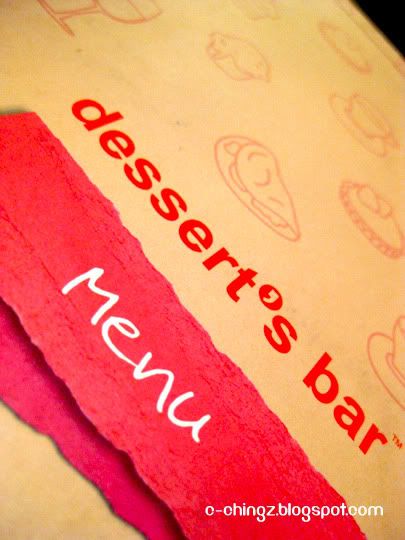 Dessert's Bar is located at Casa Tropicana Condominium, PJ and as the name goes, it specializes in desserts. The other meals are quite limited to only Tacos and Sandwiches.
ㅠㅠ
Creme Brulee! Linggi's favorite. Not sure why this is dark though, saw others are in light brown shade. Took a bite, lucky it is not too sweet.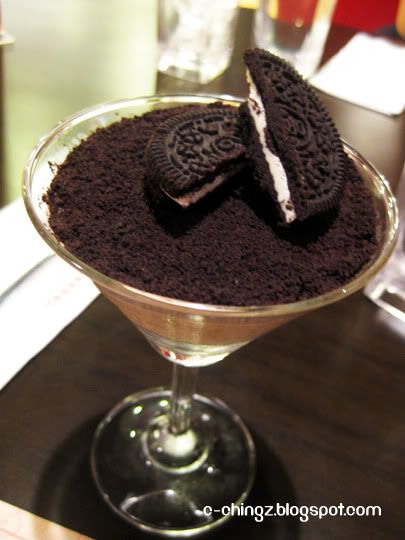 Oreo Parfait. As quoted by my friend, "I never knew oreos and cheese can go so well together!" I like everything oreo so this is yummy! :D *Biased biased* But really, it's really nice, it's like frozen mcflurry, somehow..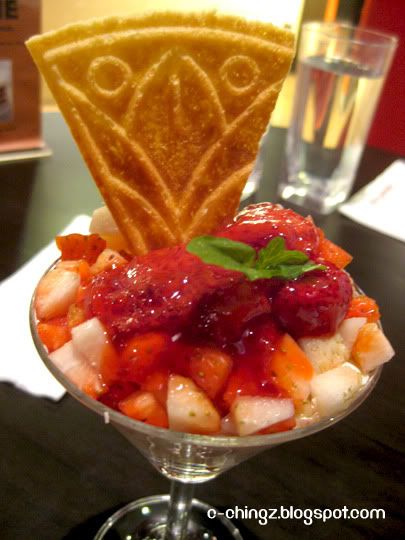 I like everything strawberry too! Strawberry Pantini (?). I forgot the term behind, but it's super nice! Huge strawberries, but it's coated with sugar, so it's a little too sweet.
ㅠㅠ
And it's Rm8.00 for this.
I remember cause I still owe my friend ahhaha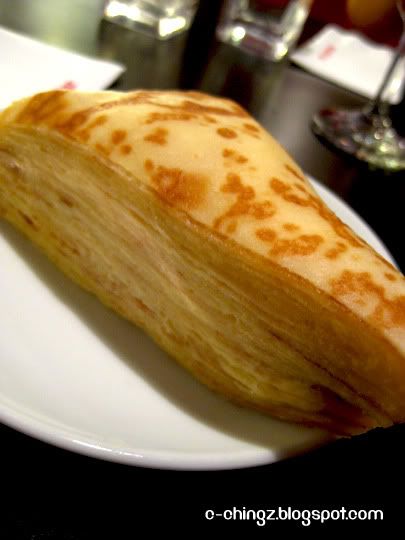 The famous layered cake! Was anticipating it as I saw a lot of thumbs up by Jason on this cake. But why is it warm? Is it supposed to be warm? I don't really like it.
ㅠㅠ
I hope they have a chilled version of this.
Not really a big fan of desserts as I am strawberry and oreo biased, but it's worth a try! :D
Dessert's Bar is located in Casa Tropicana, KLCC, Subang Parade, Hartamas Shopping Centre and Menara Hap Seng, KL.