The Coffee Effect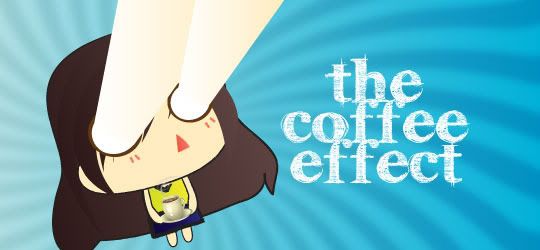 The other night, I had the coffee effect. Really regretted drinking a big cup of coffee around 9pm. I was awake the whole night! O.O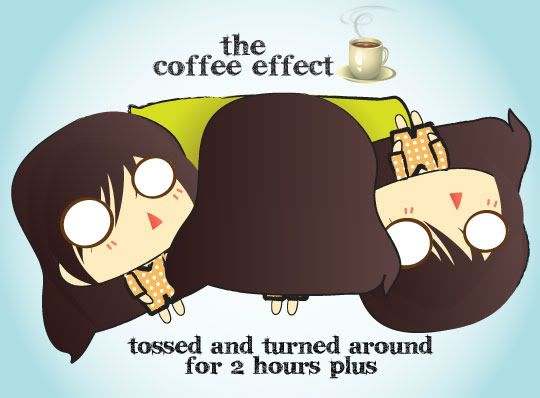 I was tossing around from 1am+ till 3am+. I have set my mind to sleep, but it just won't shut down.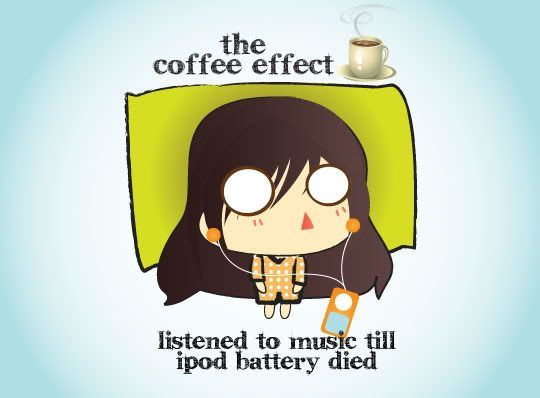 Usually, I can sleep easily with music on, but no (!), listened till the battery died but I was still wide awake. ㅠㅠ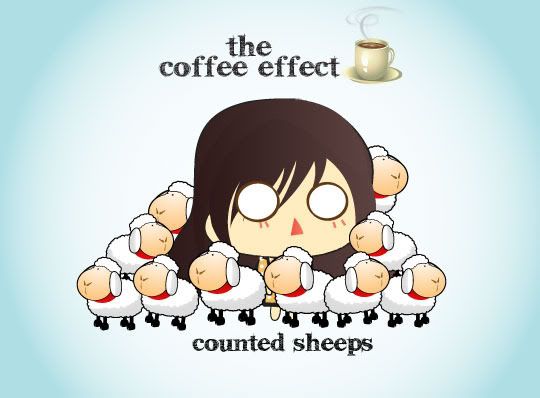 I tried counting sheeps as well. :D But then I was wondering, where do the sheeps go after they jump over the fence? Will I really sleep if I count sheeps?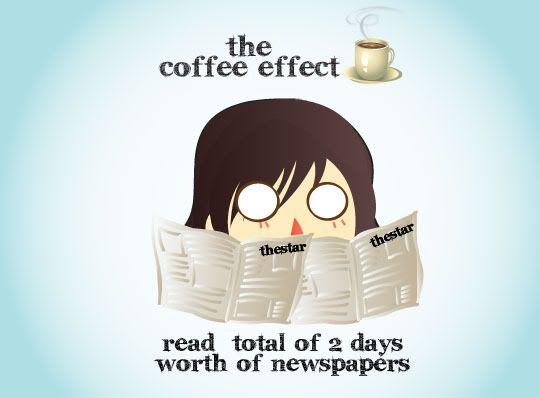 Unable to take it, I went out to the living room, switched on the light, and started reading the newspaper. It was around 5.30am when I finally finished scanning through every articles. Went back to my bed, I was yawning already, but I was still not sleeping.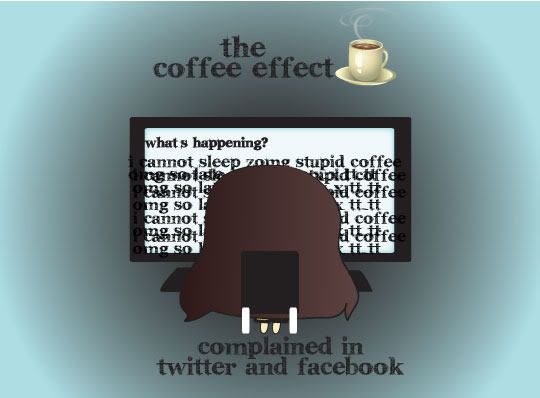 Thus, I did what everyone does best. I went to the computer, and started complaining in Twitter and Facebook. Hahahaha. But at that hour, who will reply you? ㅠㅠ Surfed around aimlessly, and suddenly, I can feel my mom waking up around 7.30am. Quickly, I ran back to the room without her knowing.
She'll go crazy if she found out I was awake the whole night. In the end, I slept around 8am and woke up around 11.30am.
Note to self: Drink coffee if there's a reason to stay up. If not, avoid it!