Full House, Ara Damansara
Call me outdate but I don't care. Hahhahaa. It was only last month that I went to Full House at Ara Damansara.
Since everyone already knew how is the exterior and interior, I shall talk about the food!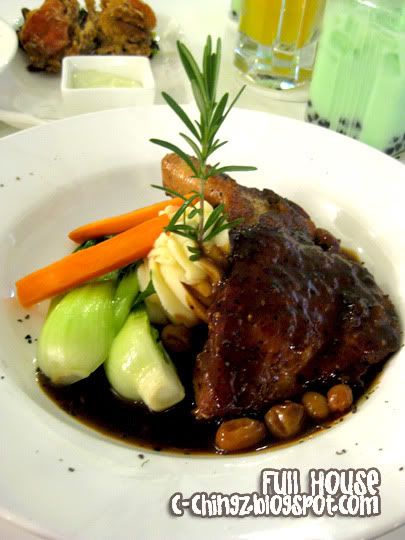 Oven Baked Chicken Chop
Garnished with homemade mashed potato and raisins which I initially thought was beans, the taste is accepted. I hope it's really oven baked though. The raisins were so yummy when being eaten with the chicken meat! But the mashed potato was too creamy and it tends to make your mouth sticky. But the dish does not really justify the heavy pricetag of Rm18.90.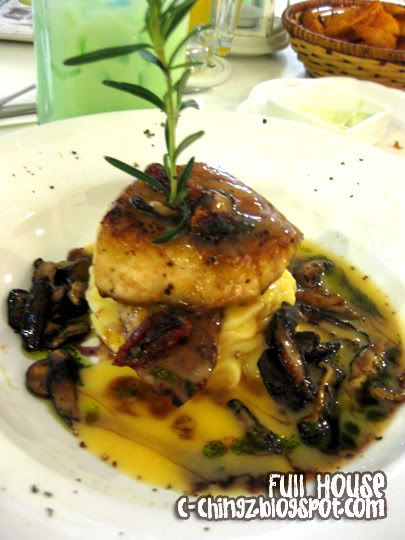 Tutti Frutti Fish Fillet
Okay, I really hope I got that right. Rm22.90 comes with a piece of dory fish on a mashed potato and the tutti frutti sauce. I think it was too fruity for my friend's taste bud. As usual, the mashed potato is too creamy! I think this dish is too expensive as well.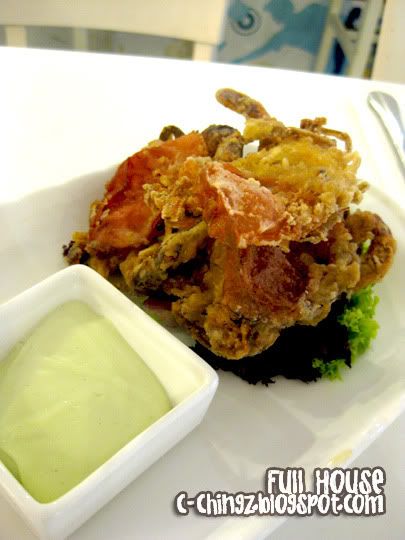 Soft Shell Crab
Oo! I think this was not bad, got four pieces of the soft shell. But I still prefer the ones in sushi joints. :D There's potato wedges as well, whom we agreed that it's the best dish. Hahaha!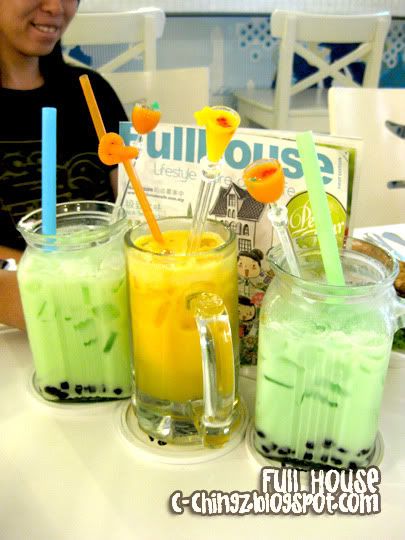 Our drinks! It's just bubble tea (which they labelled as milkshake) that taste exactly like bubble teas from night market and orange juice. Nothing special or peculiar bout them.
All in all, Full House is a cafe which is worth visiting for one time. Yeah, the concept and decorations are top notch, but if they don't improve on the food and its pricing, I think their business will diminish.
Oh! There's a set lunch from 12pm till 4pm which you could get a set for Rm18.90 though.