Plants Vs Zombies
I loveeee this game! Plants vs Zombies!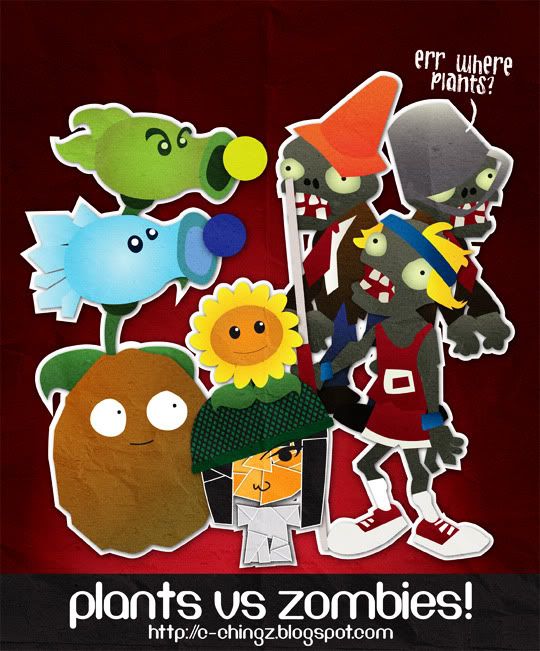 But I sort of got chickened out when there were more zombies, and more different types of plants for me to use. T_________T I don't want the zombies to even touch one of my cute cute plants. Can't bear to see it die. Do the zombies consume the plants?
I read that it is the same strategy like Tower Battles, but a cuter version of it. It's still sitting in my desktop though, and I think the trial gonna end soon. Hahaha.