New Category - Failed Food
I've started a new category, which is called Failed Food. :D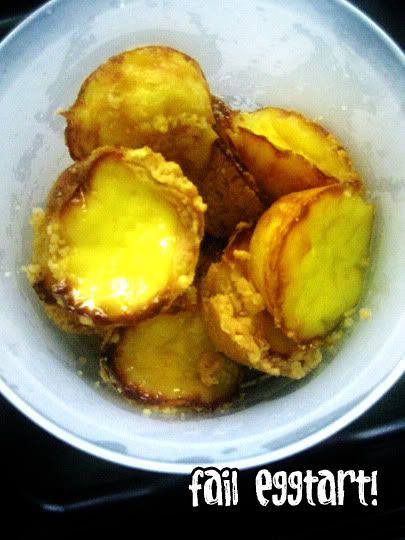 Super cute homemade Portugese egg tart made by my sister.

But it failed! T_T Cause never use the paper cup thingy for the base. Straight away put inside the tray. :P So it got stuck all over the tray which doesn't look appetizing as the crumbs were everywhere. It's like eating egg tart without the tart. ><
I tried making green apple milkshake yesterday as well. And it failed also. We spoilt the blender halfway and quietly pretended nothing was wrong, and placed back into the box.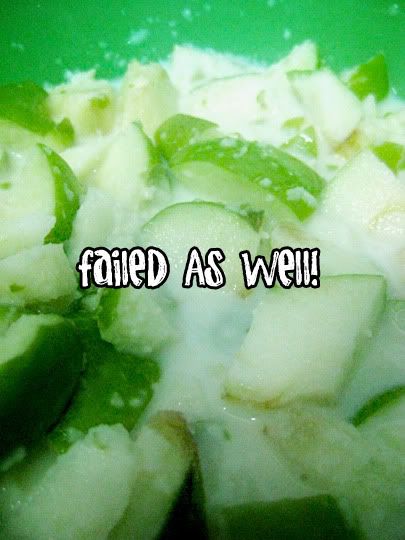 Resulted in blended-halfway green apples soaked in milk. T_T
I think I'm not fit to be in the kitchen. T__T