In Loving Memory
Was forced to
spring clean
by my mom, and found so many items that valued so much to me when I was
younger
in secondary school, or maybe a little younger for some items. I think I shall be doing this chronologically. :D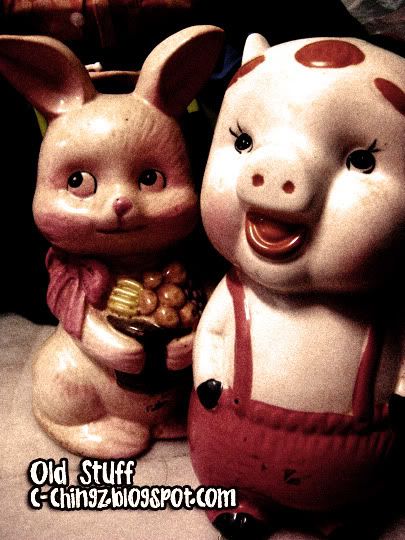 The piggybanks! Rabbit and Pig. Very, very, very, very sturdy and old. I think this was my 2 or 3 years old birthday presents.
Unfortunately, I
broke the Pig
when I was trying to put it back to the box. T_________T Should not be overexcited when I saw them.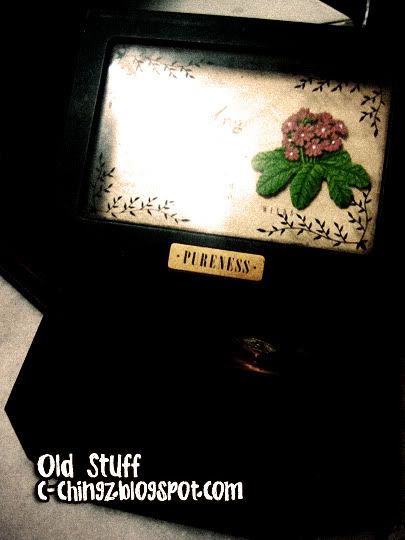 The music box! This was one of my most cherished items when I was young. And it still works when you turn the dial for the music. :D I think old stuffs are really more sturdy than the products churned now at this age. They really break really fast.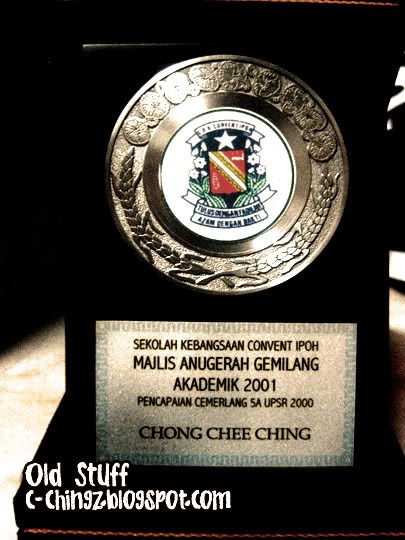 UPSR medal! This was like so looooong ago! When I found it, I was laughing to myself. Such precious little thing! It was that precious okay when I was that age. UPSR is like the biggest thing ever during that time.
I remember attending extra classes after school, and my mom would bring a tupperware of rice for lunch before the extra classes starts.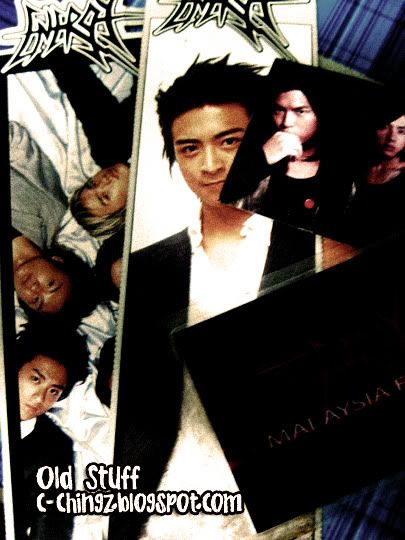 *Cough* As much as I like Big Bang now, I was literally obsessed over this band when I was 14 years old. 14 okay? D: I even went to their concert and bought the most expensive tickets so that I could see them. *Slaps self*
That was my first, and last concert. Have not gotten to any others yet, and I wish Big Bang would come to Malaysia though. *Beams*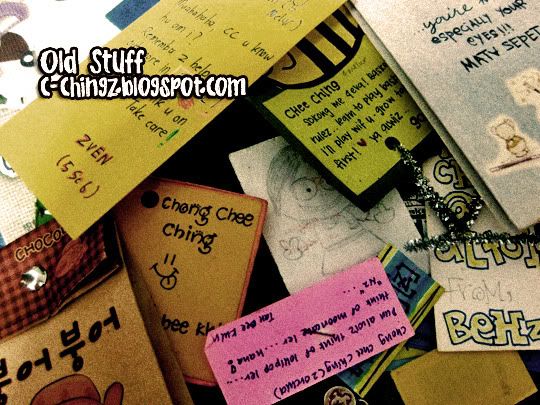 Dedications! It was so popular during secondary school where every club is practically doing it. Usually it is priced between RM2.00 to RM3.00, and you get to dedicate the specific item to anyone at school. Some schools even did a school-to-school dedication.
Items usually varies from mooncakes, some jelly thing in a bottle, and everyone will practically go crazy over it. I like receiving these too! :D The godsis(s) (All-girls school) was pretty popular as well, and some even expanded to godmothers, god-younger-sis, etc etc and boy, we can really make money from all these.
Did I mention there were even song dedications by the Prefectorial Board? O_O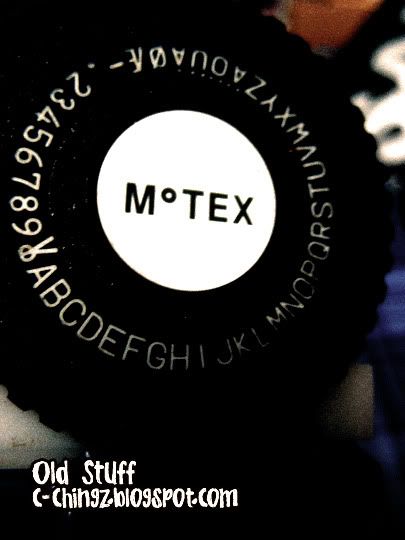 This is basically a device where you turn the dial to a specific letter and you can have a strip of sentence that can be stick to anywhere you want. Not sure why I got this though, but I don't have the strip anymore, only the device. T____T
Can't remember what I did with this though.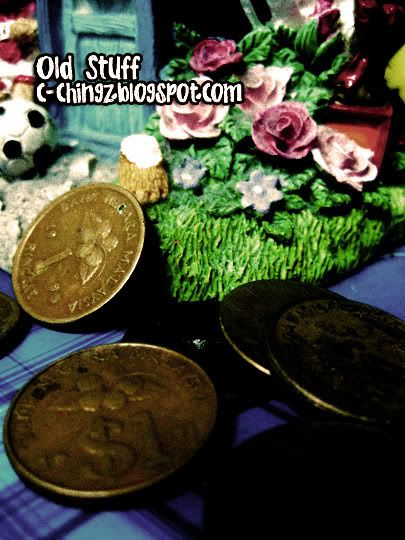 Another piggybank with loads of RM1 coins which are obsolete now. I think most of them are fakes. When did they pronounced the coins obsolete ya? Can't remember.

There are many more things which I did not include here, but they are all well kept in the cupboard. :D

What's your most precious item when you were younger?