Got lubang T_T
During #nnawards bloggers tour, we get to visit Royal Selangor Pewter and join the School of Hard Knocks!

The pretty, pretty pewter bowl!
I was really really really excited for it, as you get to make your very own pewter bowl! :D Unfortunately for mine, mine got hole on it. (Which Robb and Zach laughed at the other meaning!)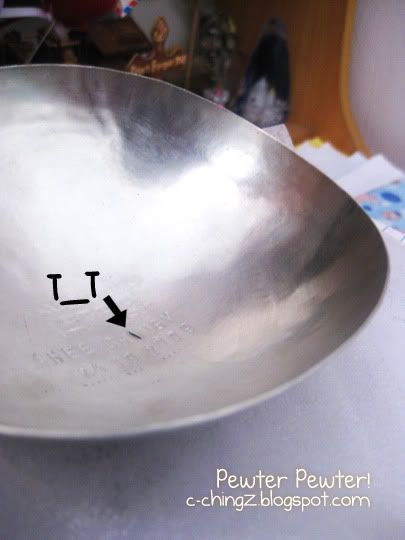 The hole in the middle. :( And I think when I stuffed it in my bag, the shape sort of changed a little.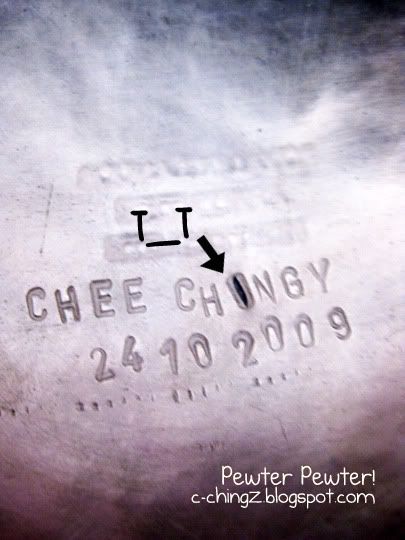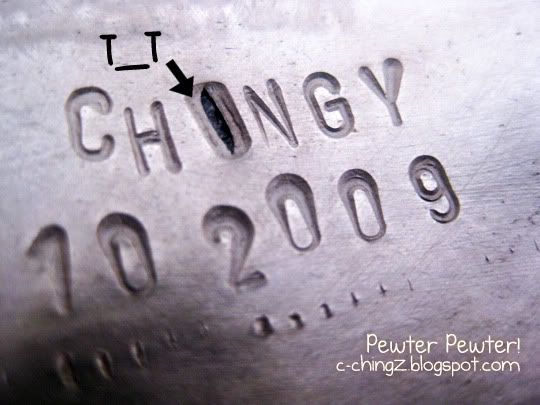 Zoomed in. I think I knocked it a little too hard. The instructor was stunned awhile when I showed him. Haha!
It's The Royal Selangor Appreantice Pewtersmith bowl!
But I'm still happy with it. :D Although it has a hole on it.