Finally! :D A New Blogger Layout!
Hello! Hello! I iz back! :D With a spanking new blogger layout! :D Got bored with the previous green layout, thus decided to change to a darker theme.


Ta-dah! :D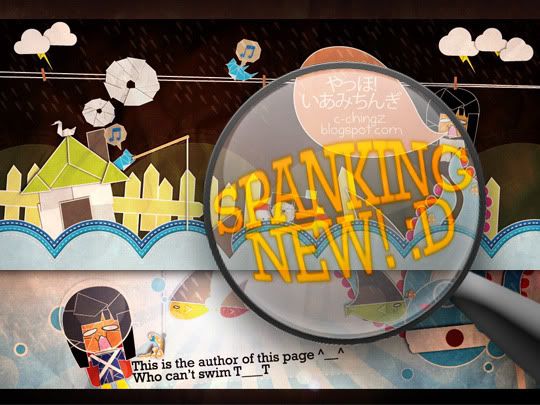 The header and footer are connected actually xD
Hope you guys like it! :D Do leave your comments to let me know what I can improve okay? :D
P/S: The Hiragana words above, I'm not sure whether they are correct or not :X Thanks Anonymous! Changed to Katakana. :D
P/P/S: The tracking between each line is better already.
P/P/P/S: Changed the footer again! :D