Dooodolls!
I've always been an avid fan of these plushies; but they were a little too expensive. :(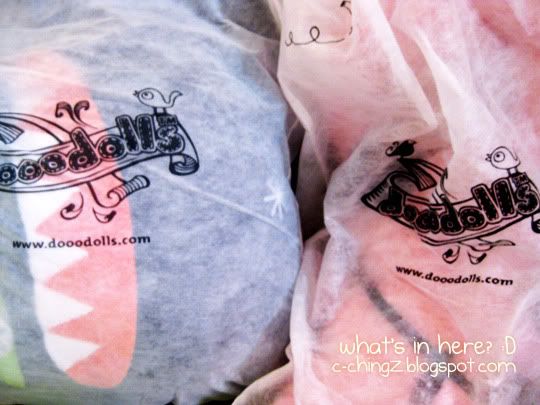 Now I have two of them! :D My very own Dooodolls plushies!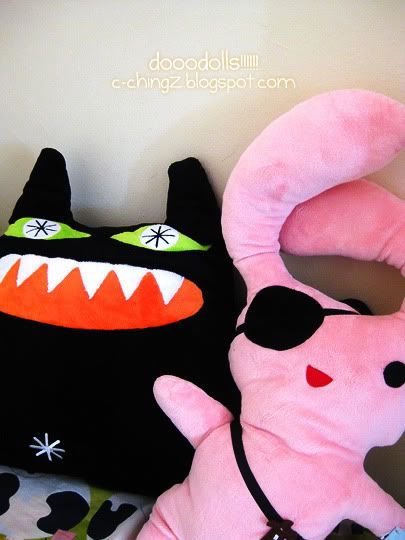 So cute kan? They are so fluffy and soft!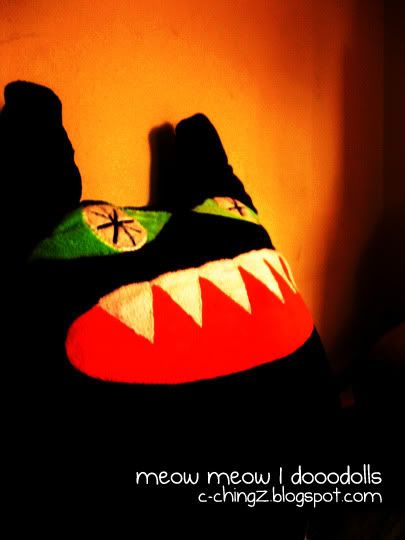 This is
Meow Meow
, and he's a superstar in the making haha. Although his face is a little bit scary, but I think he's cute. :D He acts like a pillow when you lie down on your chest.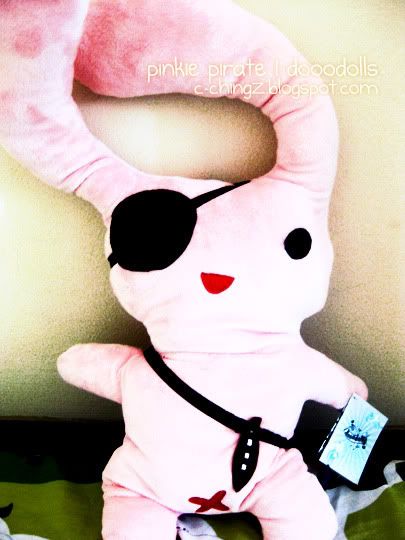 And this is
Pinkie Pirate
, which have explored every corner of Dooodolls Planet. :P I assumed Pinkie Pirate is a girl, and she's so huggable! Her huge ears just drooped over your shoulder easily.
Oh, and this
flash game
of theirs, won Bronze in the recent Kancil Awards.
I really love the look and feel of the website and the game as well, maybe my style is little like theirs. >___<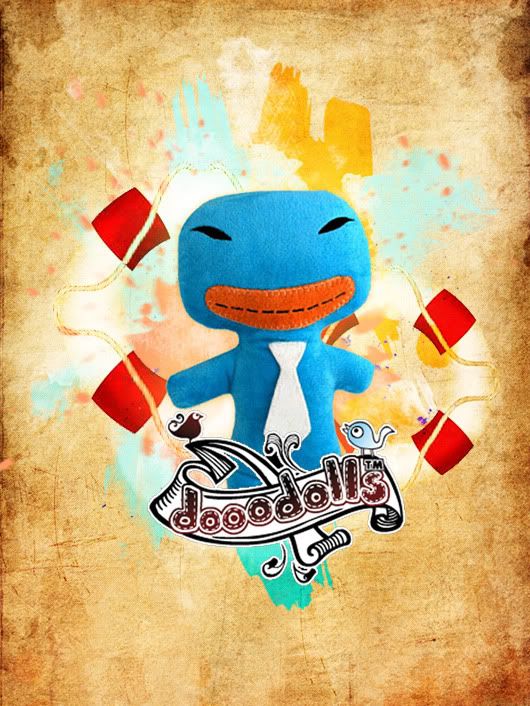 Used Mr Nerdie for this design, he was blue so I incorporated the sea element in the poster, but after going to the Dooodolls website; I realized he's a Genius Mathematician. :P
Dooodolls
FTW!! Anyone wanna give me more Dooodolls? :D :D :D