Premier Washroom,The Gardens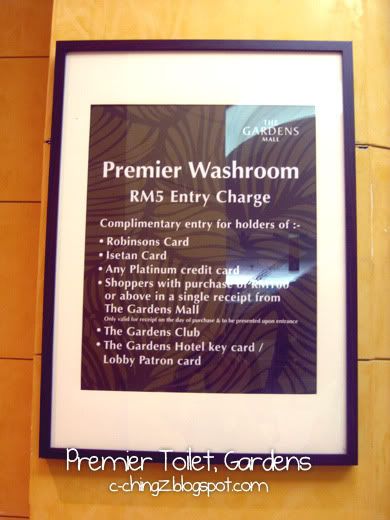 Just realized my caption is Toilet! It's supposed to be the super-high-class-wonderful-awesome-premier-washroom.
Not toilet! :P
Anyway, went to Premier Washroom in The Gardens for RM5! Fuh!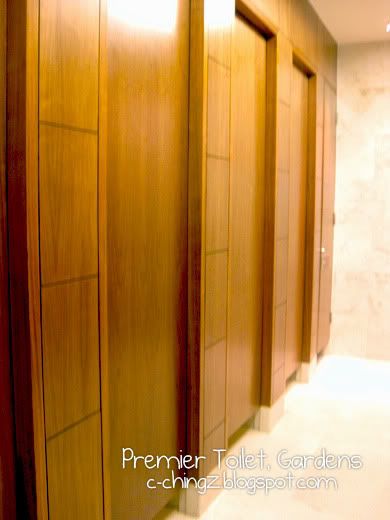 Spectacular wooden carved doors. I suspect it's super high quality wood from overseas. Feels solid too.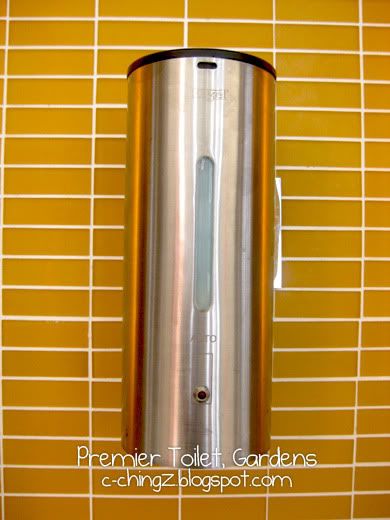 Awesome soap dispenser which dispenses super awesome soap that will make your hand silky smooth! Pink in color some more! :D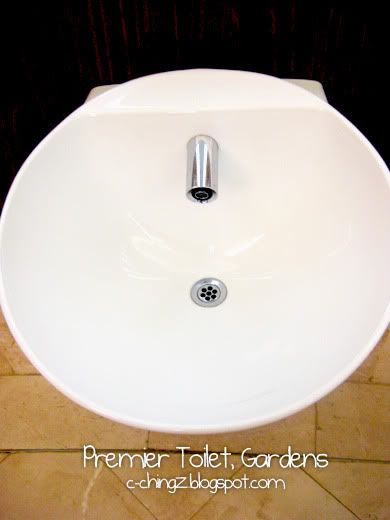 Perfect, rounded basin, to wash your perfect important hands after you do your business.
RM5 well spent. *Grins*
P/S: Crazy meh spend RM5 just to go to the toilet washroom. I went in after closing hours hoho. They kept all the branded lotions and towels already.

Who actually paid RM5 for a toilet washroom before?