#nnawards
Nuffnang Asia Pacific Bloggers Awards! It was grand, can be on par with the Kancil Awards I went. :D (Which reminded me, I didn't complete the post)
If not, better! Due to the fine dining experience. :P
The ticket to the event!
When you have an event attended by bloggers, you'll see photo taking everywhere! And big big DSLRs as well. I brought my mini Canon IXUS digicam, but hardly took it out cause paiseh. :D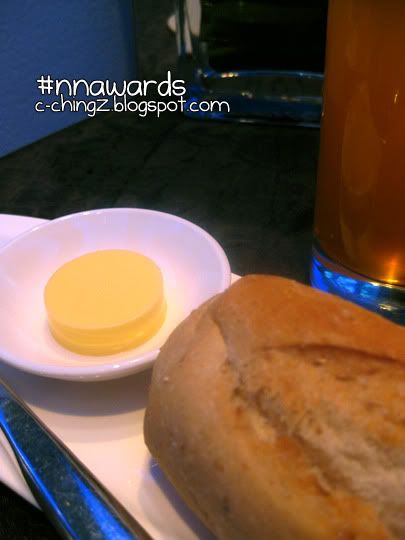 The super cute round butter! And lovely nom-able bread. :D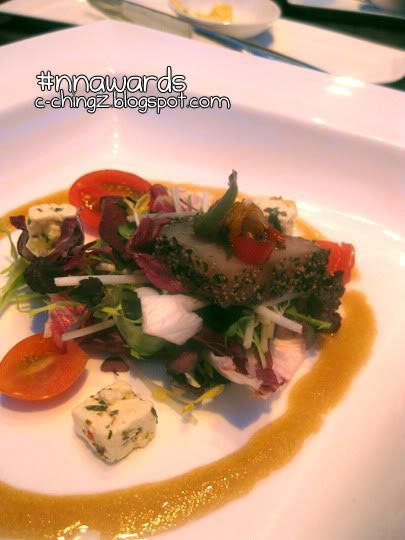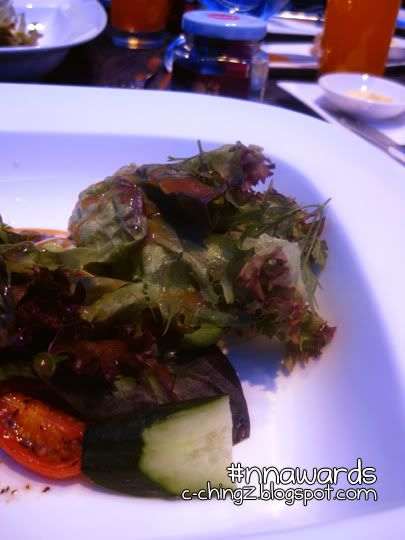 Appetizers; one vegetarian style. Dirra and her mom, as well as
Diese
opted for the vegetarian menu as recommended by the waiters. Which I find it thoughtful due to Halal issues. :)
The tuna was delectable, although I don't really like the sauce and the tiny cubes of cheese. >_<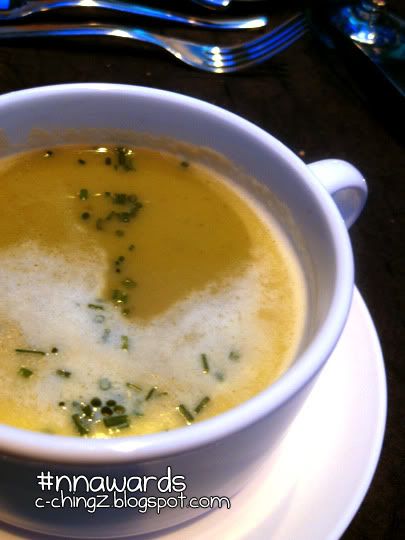 Green Peas soup! (Which had a longer name but I cannot remember) which goes well with the complimentary bread. :D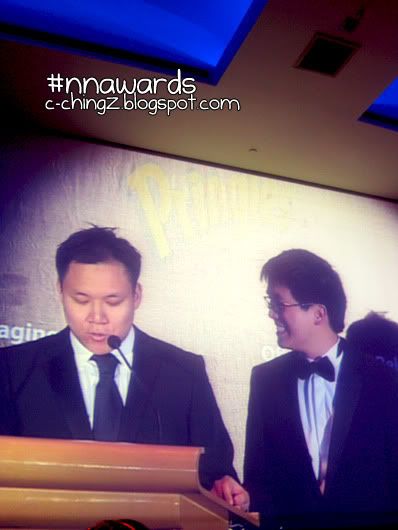 The event started with Boss Ming and Tim giving speeches, followed by a very fun video on Nuffnang Milestones. :D I cannot help but laugh at Tim who is smiling non stop when Ming was giving his speech.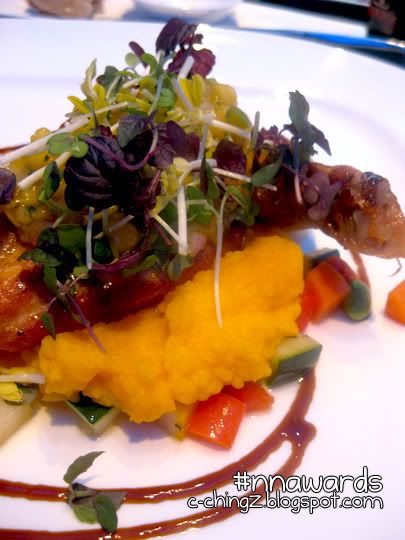 We were served food as the event goes, and the above is, in my own term, Roasted Chicken with Pumpkin Potato! I love the pumpkin potato thingy! :D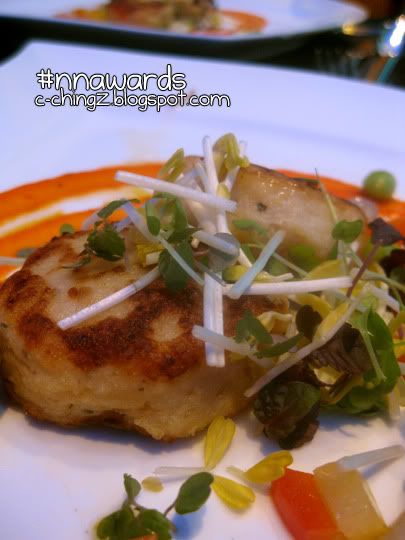 Roasted Potato for the vegetarians. Thank you Dirra for letting me snap her potato! :D
There were magic performance which I find pretty good, except from one performance where Magic Babe Ning (O_O) free herself from this strappy jacket thingy and a band performance by Electrico who keep asking the audience to blog about them and their jokes. =_______="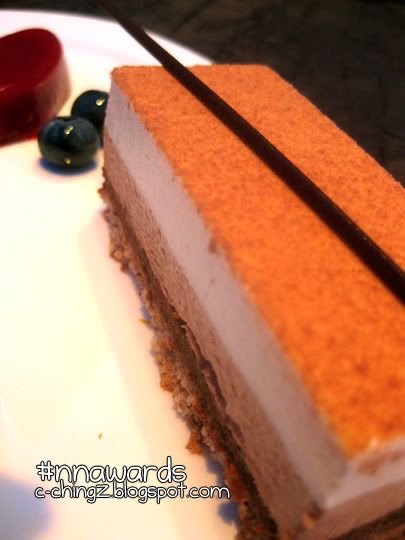 The lovely dessert, and the raspberry jelly was so sourrrrrr! :D I like! I think I gained 10kgs after the meal.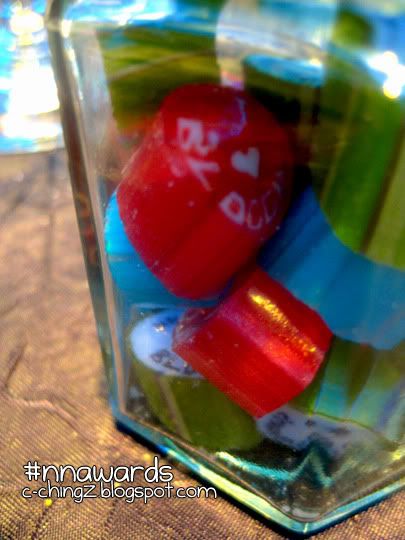 Super nice rock candies which my dad and brother finished the whole bottle.
Overall, it was a great and successful event I would say, but I don't think Xiaxue deserved the Most Original Blog Design, the other finalists are much, much better! Grr! I think
Akiraceo
or
OctTwelve
should win lor. :(
But as what Xiaxue said, she really have crazy fans. :D