MOS BURGERRRRRRRRR!!!!!!! CHIUUUUUUUUU!!!!!!!
MOS Burger! :D MOS Burger! :D MOS Burger! :D MOS Burger! :D MOS Burger! MOS Burger! :D

MOS stands for Mountain, Ocean and Sea, which I don't know how it relates to their products but that's not really important. :D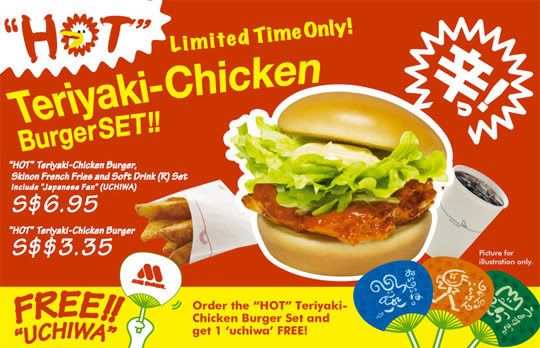 Originally I wanted to get this, but the Uchiwa fan ran out of stock! T______T But nevertheless, everyone was so gungho about MOS Burger and I was pretty excited too. :D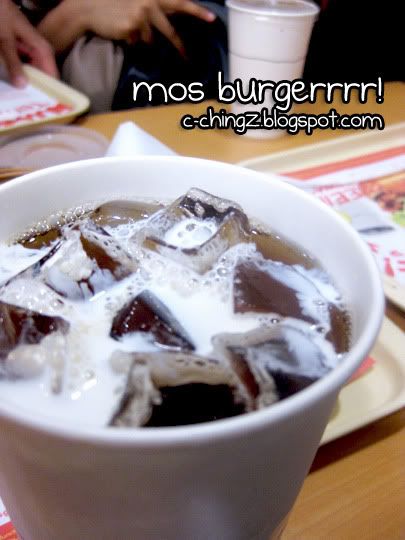 Robb, being the most experienced MOS customer, suggested the Rice Rice Burger and Iced Tea with Japanese milk! Upon listening to the word Japanese, instantly die die also must try! Although I don't drink Iced Tea with Milk.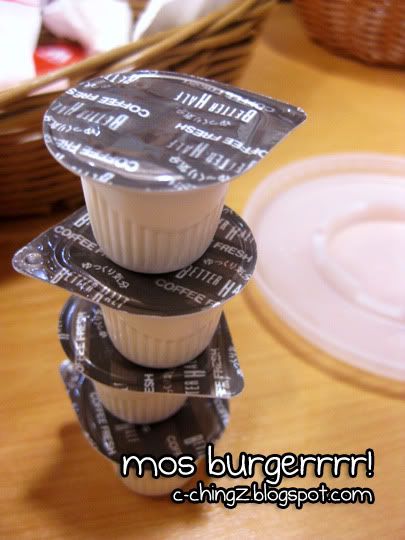 The super cute Japanese milks!!!!!!!!!!!! (I took these home by the way >_<)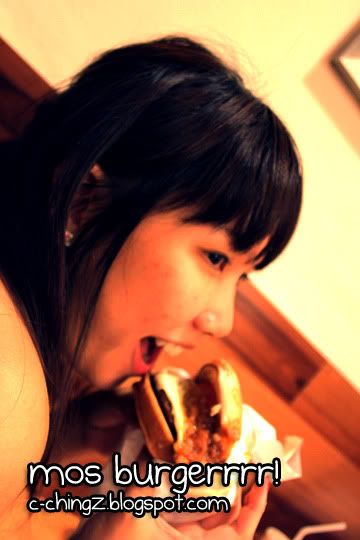 Samanthaaa! Whom I knew it URA when we played with the telescope thingy. :D
[Picture removed :(]
Jade!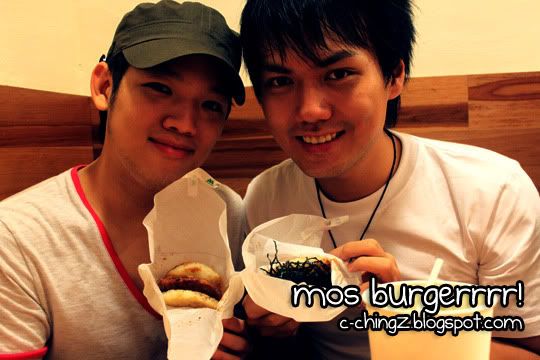 Ah Lobb with Ah Zach!
Chingy and Miao!
And there's no picture of Yatz who ate the most burger. :( So I rummaged through his blog and Facebook to make a picture so he doesn't feel left out ahaha.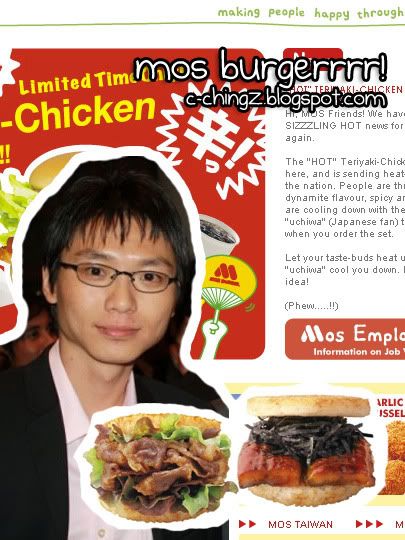 Ah Yatz who ate two burgers that night! Yakiniku and
Unagi
Teriyaki Chicken! And he wanted one more! :D
Finally, here's a picture of the Teriyaki Chicken burger. :D
MOS Burger please come to Malaysia. :(
P/S: I very sad la. T____T I think my external HDD which contains my backup cannot be recognized in My Computer although it is all powered up and detected. Somemore no backup because it's a backup HDD. T_____T
P/S/S: Very emo now. T_______T Lucky I drafted this earlier.