Lam Mee Ya, One Utama
Went to One Utama last, last week to makan! Was supposed to go SS2, but we could not decide, so drove the way to One Utama.

We went to a place called Lam Mee Ya! Opposite Kluang Station, beside Bread Story. And as the name goes, it is famous for Lam Mee.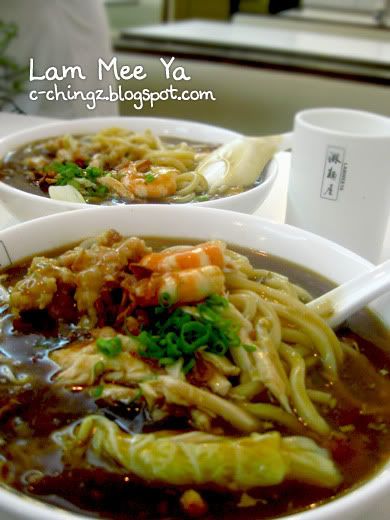 The Lam Mee set, RM12.50.
I really really love the gravy, but it tends to get jelak so I did not finish it.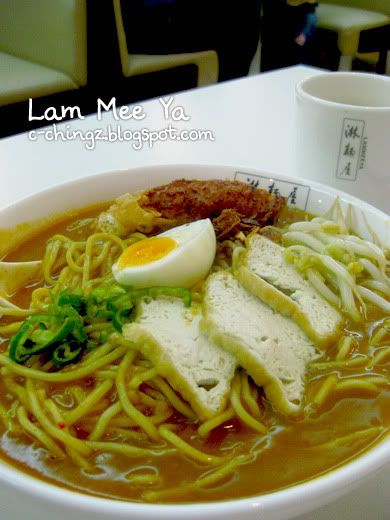 Another set. Mee Jawa. RM11.50 (I THINK!)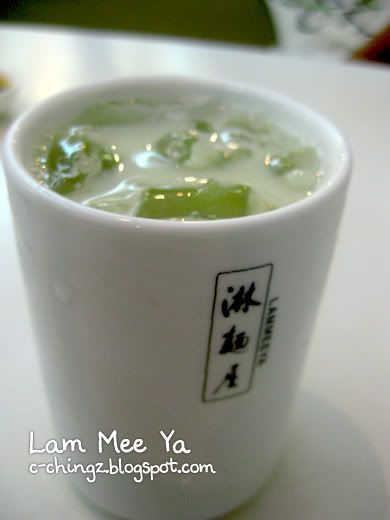 Every set comes with a cup of soya. Albeit a little small, but it was nice. :D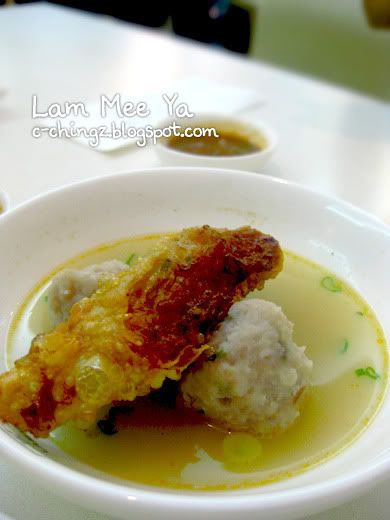 And a plate of lobak. The placement a bit wrong kan? :D
I think I'll come back to this place if I crave for Lam Mee (Which I usually don't)