Coliseum Hotel and Cafe
Went to a very historical place to had lunch before Potong Now commercial shooting!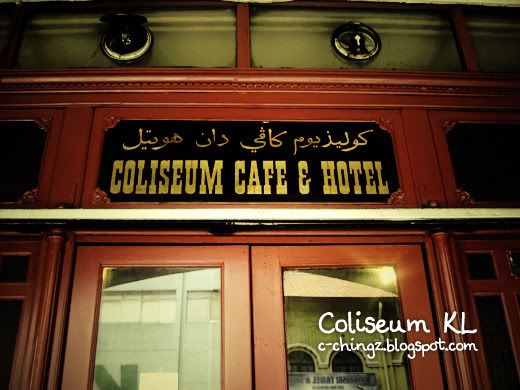 Coliseum KL!



Established in 1921, Coliseum Cafe & Hotel is one of the oldest in Malaysia. The old furniture & decoration, preserved from when it was first opened, when that time is the finest cafe & hotel in Malaysia. - Quoted from Malaysia Travel Guide
It is my first time here, and according to my colleagues, this place has been the hot spot during their parents time for western food. This place is situated at Jalan Tunku Rahman, KL.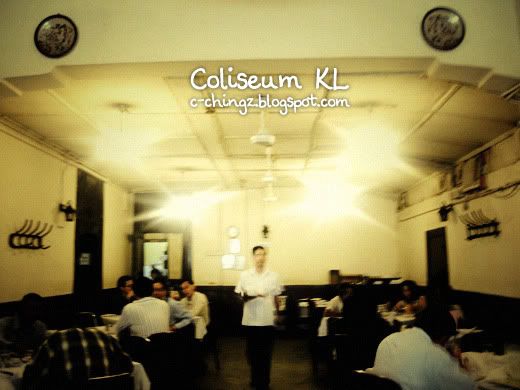 The simple interior, which have been renovated to cater for more patrons. Everything is so retro here! From the lights, to chairs and tables.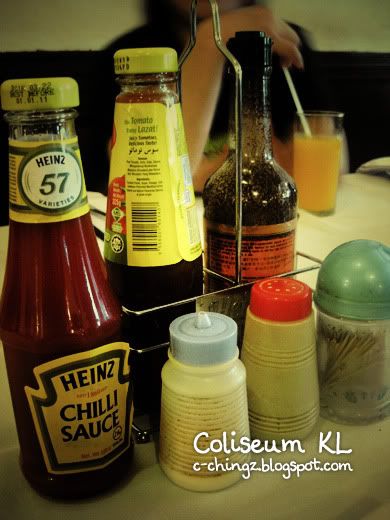 They use Heinz now though. :D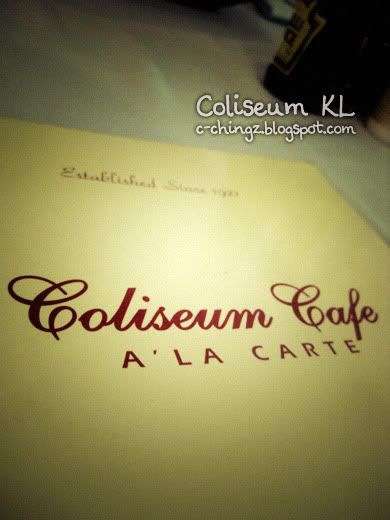 However, the food here is quite costly. The set lunch here cost
RM37
ZOMG. We decided back on ala carte dishes after that. It took quite some time for the dishes to reach. Perhaps they wanna make sure every dish is done to perfection? :P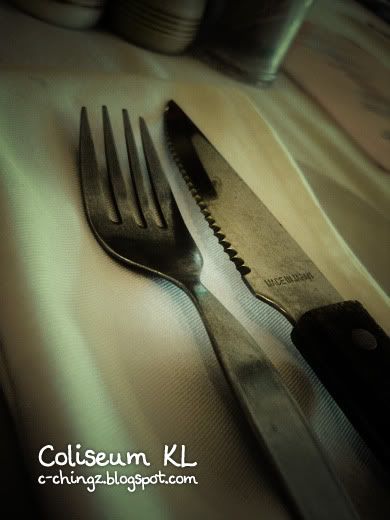 Napkins! Coliseum gives you napkin here! :D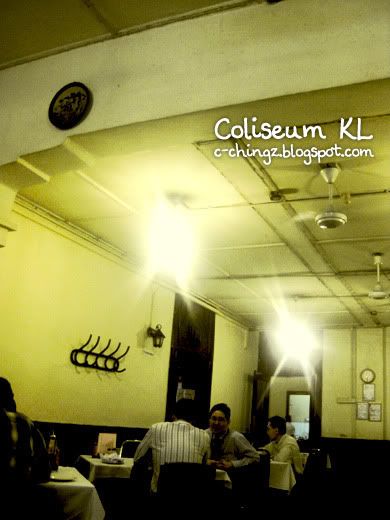 From my observation, the place is packed with office clad people, it is still as famous since 80+ years ago. Not bad I would say.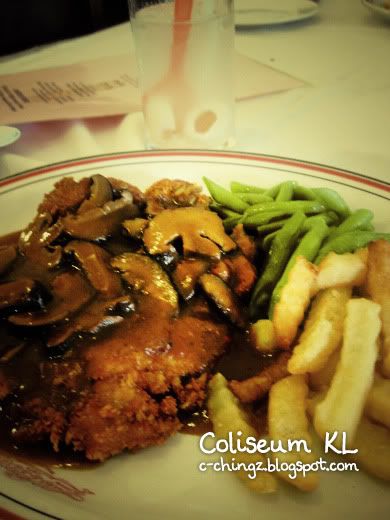 Obligatory western styled mushroom chicken chop, not bad I would say, served with crinkle cut fries and long beans. :D I really love the gravy! RM15.90.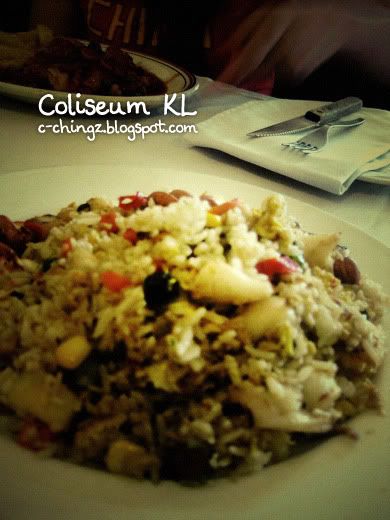 Cili Padi fried rice, with mango, seafood and beans. RM17.90.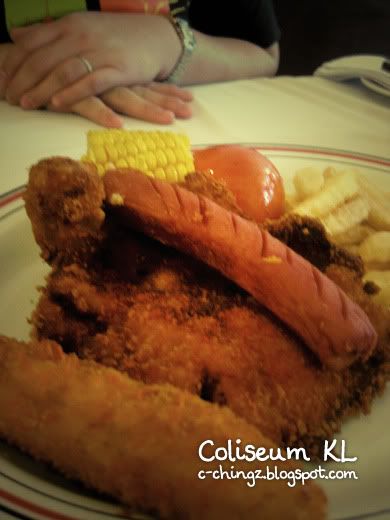 I think this is Chicken Maryland with Sausage
(I really forgot, gomen)
.
The food is acceptable, it comes with a large portion but perhaps, it is not really value for money. From my research, the most famous dish here would be Sizzling Steak, cooked right in front of you.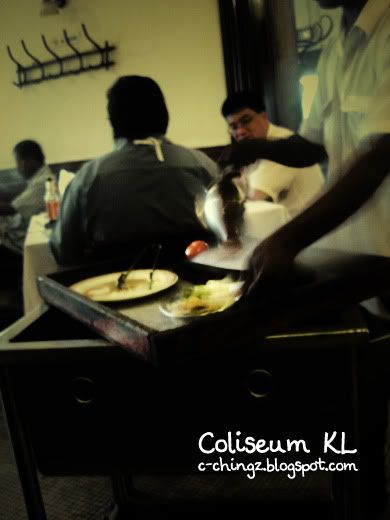 Well I might come back here again, when I'm richer. :P