Kushi Q at Tropicana City Mall
Kushi Q; situated near Cold Storage, opposite Eat 'N' Run shop. It's a very small shop though, only half a shop, and barely noticeable.

Waiting for my pictures to upload forever T_T What shall I say in between the waiting period? I think I need to start a personal diary soon, but I think I'm too lazy to write, perhaps I should just start a private blog to vent out my problems. T_T

And one thing, I think everything is getting too open already, we communicate more through Twitter/FB/Blogs but lesser when we meet people face to face? Uploading in progress, 14%. *Stabs self*

Let me close my eyes awhile ya?

Yay! Anyway, it's just a tiny shop; with skewers and sets.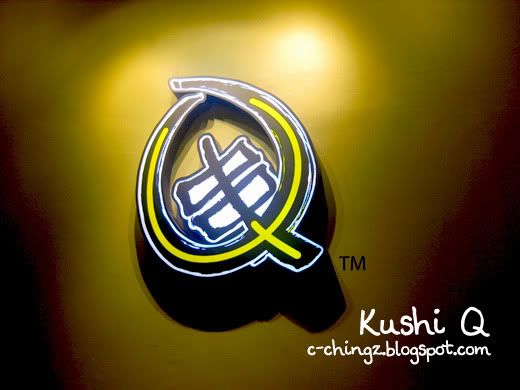 The super cute logo of Kushi Q.
I had salad! And waffle from the opposite shop which I forgot to take a picture of, but it was awesome! :D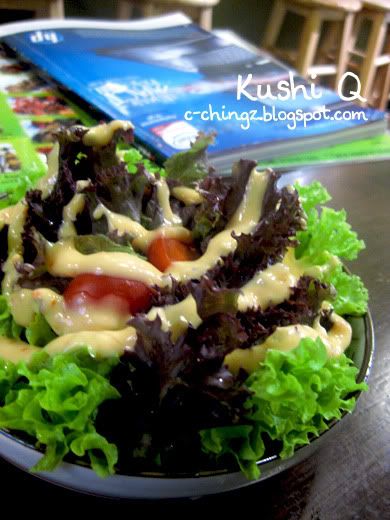 Quite yummy, with thousand island sauce, this was RM2.00.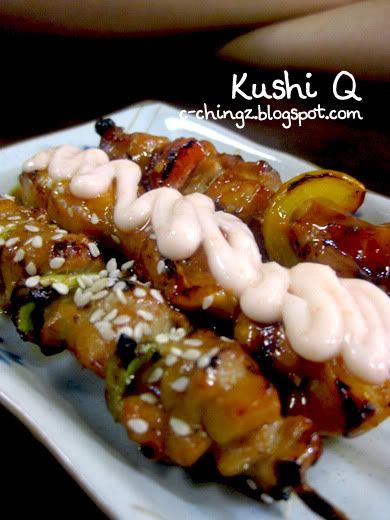 Basically, Kushi Q sells by sticks, ranging from RM2.00 to Rm3.50 depending on what you order. They have sets as well, like what my friend ordered.
Above is Chicken Teriyaki set I think (Kinda forgot), with rice.
A lot of sauce I like! The set above cost around RM6.90, with no drinks though.
Go visit Kushi Q if you do not know what to eat! Or can eat waffles opposite as well. :D