Japanese Omelette
I can cook! I can cook! I can cook!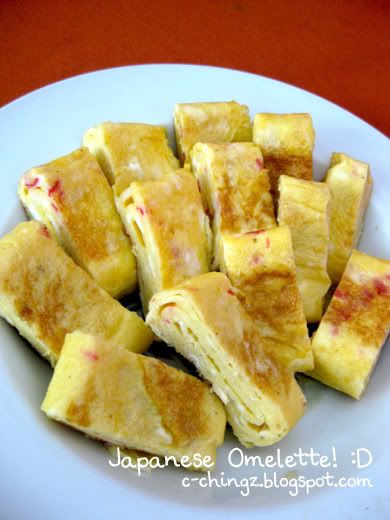 This japanese style omelette is super easy to cook. But you have to cook it layer by layer so that when you cut it, it'll look really cute and nice to see!
Ingredients
:
1. Eggs
2. Pepper
3. Salt
4. Pinch of sugar
5. Condiments (I used crabsticks, carrots and sausage, all chopped into tiny pieces) - You can use any type of condiments you like! :D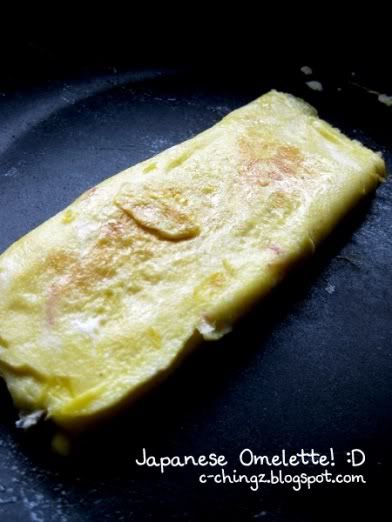 Beat all the ingredients together, then spread out one layer onto the pan, then when it is half cooked, spread another layer below the first one, and so forth.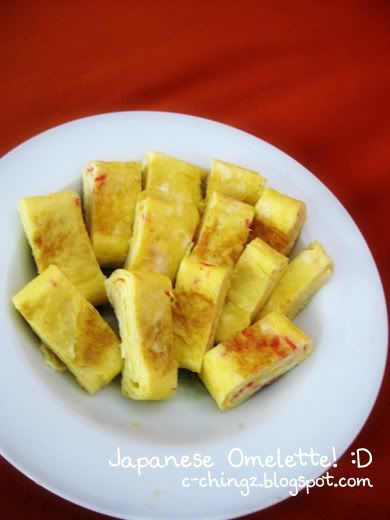 The next thing I'm gonna try cooking when I get back home will be 'Rice in Egg' which I learned from the Korea Variety Show
Family Outing
! :D