Churros is in One Utama
Churros is in One Utama! When I first heard about it was from Susu who is currently still studying in Melbourne.

Then I spotted this place in One Utama! Malaysia's very own Churros shop!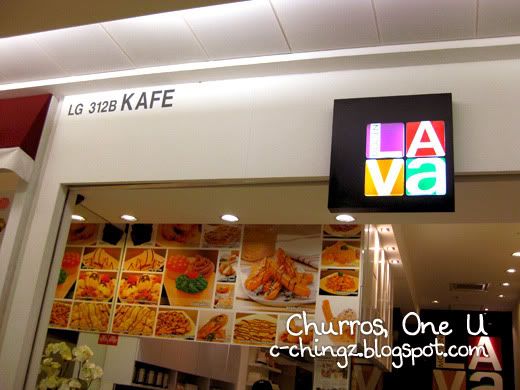 Located at LG213-B, opposite Cold Storage, is this real tiny shop selling Churros and many other cookies and drinks.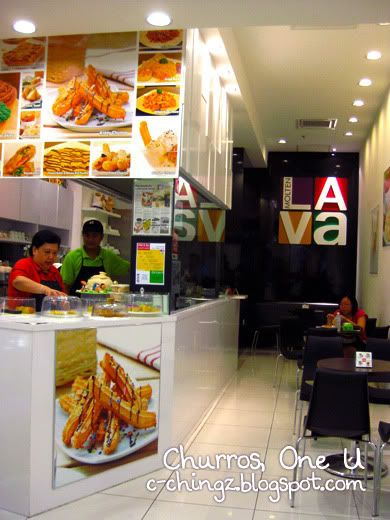 I think it's only half a shop lot, and is manned by the owner and her helper. However the price is quite expensive though.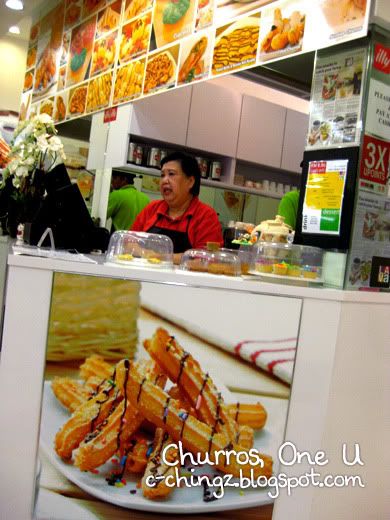 The lady owner was not very receptive as well when I asked her a few questions. She doesn't seem like wanna talk to her customers.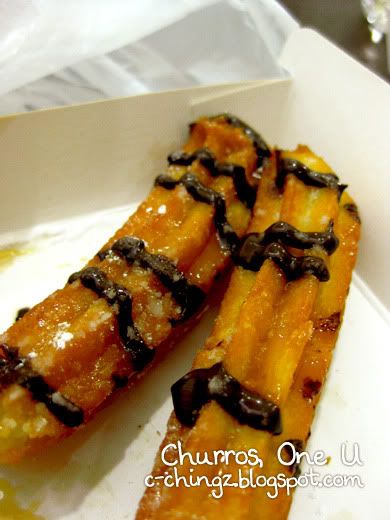 My friend and I ordered Chocolate Icing Churros at RM5.00 for 4 sticks. Pretty expensive for the size. It was quite oily and hard though. There's many other dipping available for the Churros with different pricing.
There were many people walking pass the shop, looking but not going in. I think this place can garner more business if she provide some sampling as people do not really know about Churros, and what more her shop is quite hard to find.
If I had not heard from Susu that this thing exist, I won't be interested to buy as well. >_<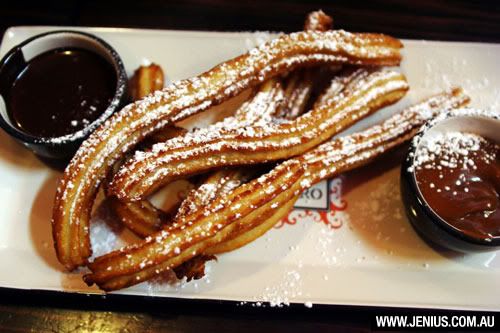 Churros in Melbourne. It looks nicer though!
*Picture ripped from another blog :P*