Cousin's Wedding
I'm back cause I'm back in Ipoh! XD Having no internet in PJ is really suffocating. I think I'm gonna edit all my pictures, and post everything as drafts, and put the scheduling thingy.

And luckily I brought back my external, thus I can update on my cousin's wedding which happened last Valentines. Romantic sial. Ahaha. My parents and relatives drove up on Saturday morning, fetched me and all of us went to Shah Alam. The itinery of that day was church ceremony, then the dinner in Palace of Golden Horses in the Mines. I always thought it was in Putrajaya, =P.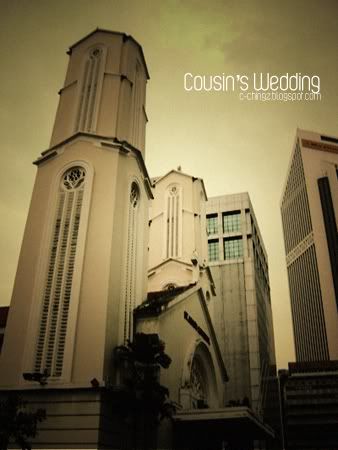 The church! One thing I don't understand hor, is from Shah Alam we went to KL for the church ceremony, then we went all the way back to The Mines for the dinner. >_< I don't like travelling like that. But on the way to the church, I passed by Nuffnang's office there! XD Was happily showing my parents.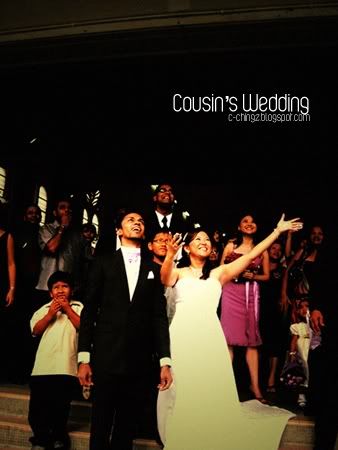 The ceremony was around an hour, and then the lovely couple went out to release the doves. Syiok! I don't know whether you guys can see the little boy a not, but his face super funny. Huhu.

Then all of us departed to the hotel for the wedding dinner. Oh my God, the whole place filled with horses. =____=" From the floor to the ceiling, everything has the horse elements.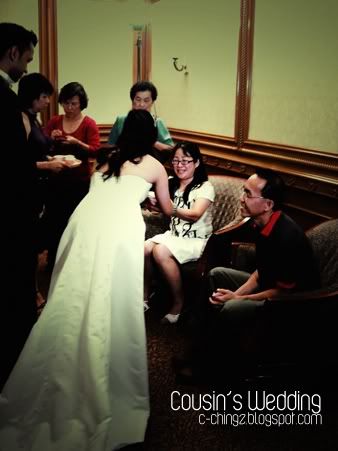 Since it's an inter-racial wedding thingy, the tea ceremony was not exempted. Above is my parents drinking the tea, and the angpao giving thingy. Not to mention, I got an angpao also bwahahha.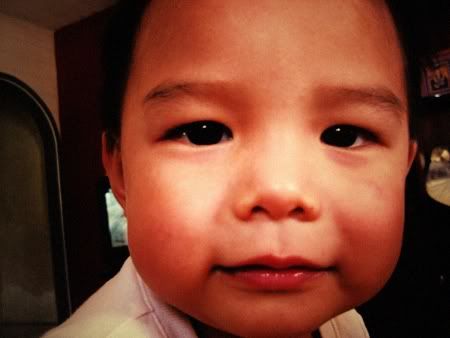 I wanted to put pictures of myself, but paiseh la. So this is my cousin! He's teh cutest! I can play with him whole day. :D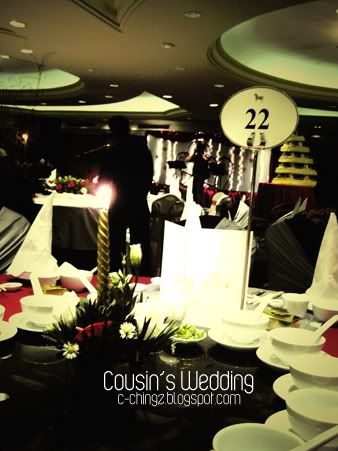 After some lingering around, and pictures taking session, everyone was ushered to the hall for the dinner.


"I like the food" - Quoted from Ken Joe
, when I told him I like weddings. Ahaha.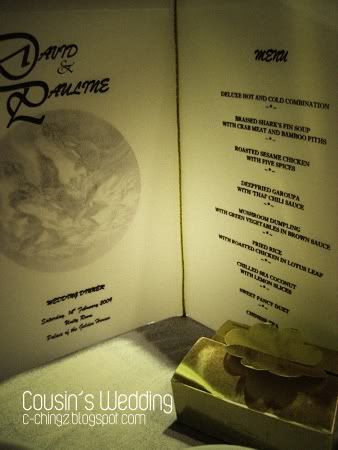 Table 22, and the menu for the night.
I can't to wait to see my chindian nieces or nephews. Woohoo!