Rain at Nuffnang
Edit: I WANT MORE TORA DORA! T______________________T
No; Nuffnang did not rain. Okay that sounded weird as well. Anyway, it was one fine day when everyone in the office are soothing on
Tim Fm
blasting 'Fall for You' by Secondhand Serenade through the speaker.
I think it was Secondhand Serenade. There's limited songs in Tim Fm =P
Then suddenly
Firdy
or
Yat
exclaimed, look outside the rain! The rain! It was all the way to the other side of the office though, and I grabbed my camera quickly as well.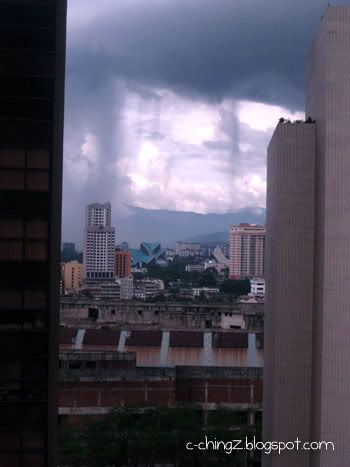 I never knew rain look like that! O_O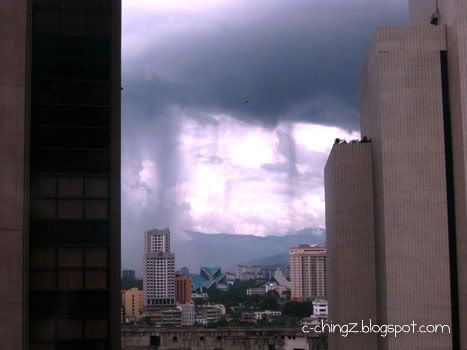 It is like some cottony form of substance flying down from the clouds.

This is FTW!

Imagine raining at Sg Wang, but not raining at Time Square. D:

P/S: POWER FAILURE AGAINNN :(

P/S/S: Is my pictures a little too big? O_O